Multi-strand Jewelry Patterns: 43+ DIY Projects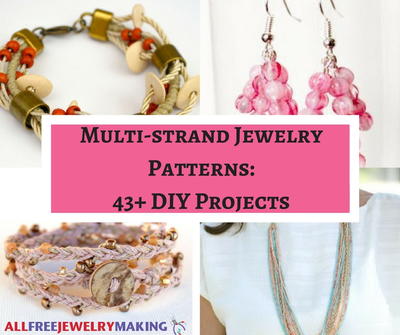 Do you love the layered jewelry look? Then you will adore these DIY multi-strand jewelry projects. This list of Multi-strand Jewelry Patterns: 43+ DIY Projects features sure-to-be stunning DIY bracelets, earrings, and necklaces. Multi-strand projects can be a little tricky, especially when deciding the lengths of each strand, but these helpful tutorials will assist you in creating fun, yet elegant homemade jewelry in no time. The great thing about these DIY patterns is that multi-strand jewelry is always in style, and you can find a multi-strand piece to fit with any occasion. From cool stash-buster ideas to dainty pearl pieces, you will find the right multi-strand jewelry pattern for you among these DIY projects.

Multi-strand jewelry is always in style because it's so versatile! You will love how beautiful these accessory pieces look. They may look complicated, but they're actually pretty easy DIY jewelry tutorials. There's nothing better than a DIY jewelry piece that looks more difficult to make than it actually was. Now you can keep up with fashion trends without having to break bank, whether it's a new shade of earrings or a unique layered necklace. 

Visual learner? Make sure to check out the video below! This tutorial will show you how to make a 3-strand necklace. 
Multi-strand Bracelets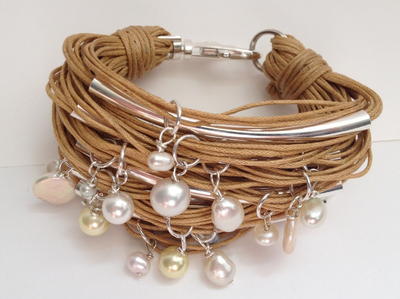 Create a graceful and stunning arm piece by crafting one of these DIY bracelets. You are sure to find the right multi-strand bracelet pattern to complete any outfit in this collection of versatile homemade bracelets. If you like the look of multiple bracelets but don't want to make more than one piece, try one of these multi-strand bracelets! From 3-strand bead bracelet patterns to fun stashbuster patterns, there's a bracelet option for every season, every style, and even every level.
Multi-strand Earrings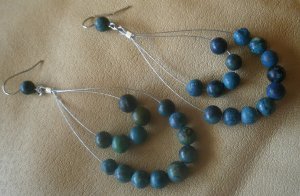 Make DIY earrings with twice as much dazzle with these DIY multi-strand earring patterns. From elegant tear drop shapes to festive fringe sets, find the right earring pair for you among these fun jewelry pieces. These earrings are stunning, but they are super light and comfortable to wear. 
If you love making beaded earrings and are looking for some fresh new patterns and ideas, then try out the cluster earring craze! Check out the endless possibilities in this collection of How to Make Cluster Bead Earrings: 20 Ways
Multi-Strand Necklaces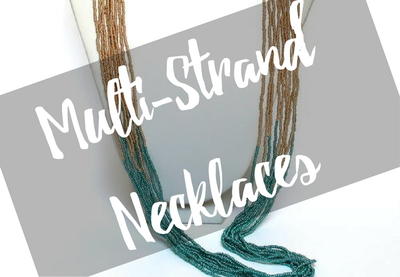 Expert Tip on Making a Multi-Strand Beaded Necklace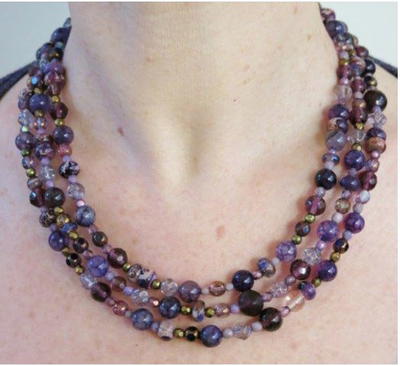 New to making multi-strand jewelry patterns? Before you start your first one, make sure to check out these handy tips:

"When making a multi-strand necklace, consider stringing one or two strands with bigger and bolder beads. Then use smaller, basic beads for your other strands. These basic strands can serve as a backdrop for your bolder statement beads. Also, I like to set my arrangement of beads, then let my design sit for a day or two. I look at a few times over the course of the day and make sure I'm truly happy with the combination before stringing my beads into a necklace."

- Donna Herron from feltmagnet.com
How to Make a Double Stranded Necklace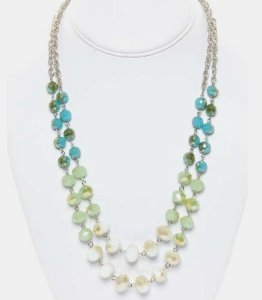 If you're a beginner at making multi-strand necklaces, then start out with these patterns to learn how to make a double strand necklace! These two strand necklaces are easier to handle because you don't have to keep track of as many strands. They're a great way to practice some of the techniques for multi-strand jewelry patterns without any stress. 
Multi-strand Beaded Necklace Designs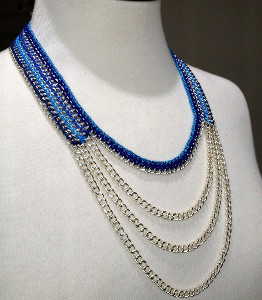 If you like the look of layered necklaces, you'll adore these multi-strand beaded necklace designs. Make gorgeous homemade necklaces with everything from tiny seed beads to glamorous pearls with these multi-strand necklace patterns. The possibilities are endless! We have necklaces in every color and for every occasion. You can rock them with your everyday work outfits or pair it with an elegant evening gown for a special event. 
How to Measure the Length of the Strands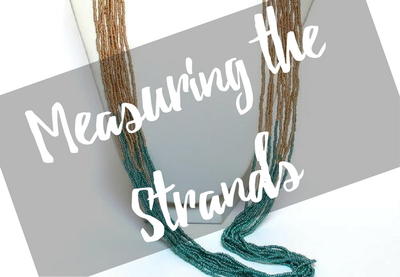 Here's an expert tip from Karen Meador from magpiegemstones.com: 

" …consider the size of the beads when determining the length of the strands. (Then, you will want to know if you have that much length in your beads.) The trick is to be consistent. This isn't too big a deal when you are making just two strands in the necklace, however, consistency IS a big deal when you are stringing more than two. For example, I just finished stringing a four strand sapphire necklace for a customer and I was extremely careful to be sure that each strand was the same amount bigger than the previous one. The beads for that necklace were smaller than pearls and I added only about 7/8" to each succeeding strand." 

To learn more tips, check out the rest of her article on How to Make a Multi-Strand Necklace! 
Ready for summer? What better time to tackle some chic anklet projects? Check out 
How to Finish a Multi-Strand Necklace or Bracelet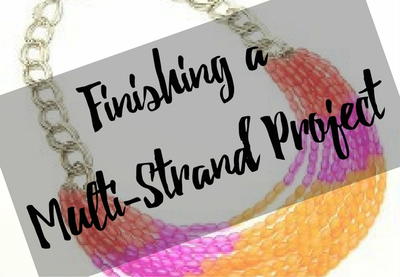 Use an End Bar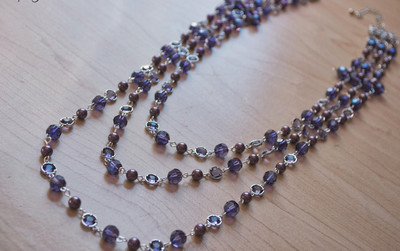 We've all been there - you're finishing up an awesome jewelry project that you can't wait to wear when you freeze and think, "Wait...how do I finish this necklace?" Ease your multi-strand jewelry woes with these different finishing methods.

One way to finish a multi-strand necklace or bracelet is to attach the strands together with an end bar. End bars can hold multiple strands together to make it easier to open and close the piece. Check out this Purple Three-Strand Necklace to see step by step instructions on how to do this. Finish off by attaching a clasp to the end bars. 
 
Use Cone Ends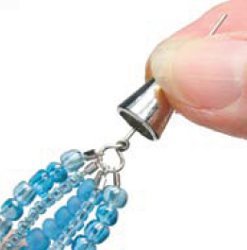 One of the most common ways to finish a multi-strand necklace is to use a cone end. Click here for the tutorial on how to use cone ends. Cone ends are convenient because they can hide knots you make from tying together multiple strands. They are used to bring together multiple strands to a narrower point, making the back of the necklace or bracelet less bulky. You can then attach the cone ends to a clasp to open and close the piece. 
Use Jump Rings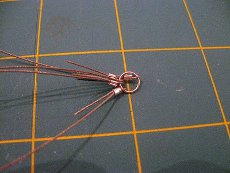 Another common way to attach strands together is to use jump rings to hold them. This is a picture of a jump ring! If it's just two thin strands, you can use just this and then attach the jump rings to the clasps. But if it's more than two strands, we recommend using jump rings and then attaching the rings to an end bar or cone for more security. To see how jump rings are used in a multi-strand project, check out the Stash Buster Multi Strand Bead Necklace.
What is your favorite multistrand jewelry piece?
Your Recently Viewed Projects
Join our community of 5 million crafters! Right now!
Get free craft projects, exclusive partner offers, and more.
Thank You for Signing Up!
There was an issue signing you up. Please check your email address, and try again.