28+ DIY Choker Necklaces to Make
DIY Choker Necklace: The trending 90s fashion revival you've been missing.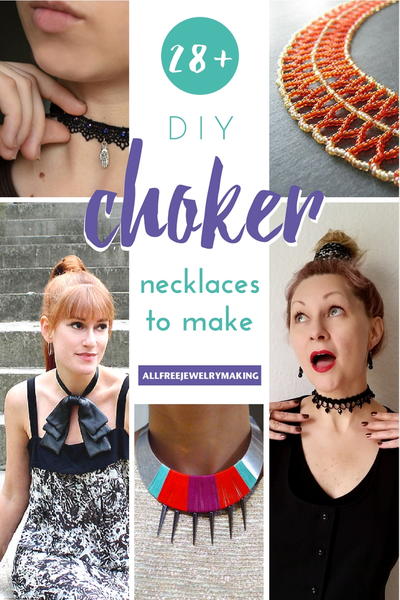 Has it really been 20 years since the 90s? That must be the case because 90s fashion is now trending in true comeback style. This collection of 28+ DIY Choker Necklaces to Make will take you back to the last millennium. These jewelry making ideas will hit you hard with nostalgia, featuring chokers and DIY necklaces that smack of the days when you were crushing on N*Sync and Nickelodeon was life.

There's something about wearing a choker that makes a girl feel powerful. Because they sit so high on the neck, they can't be missed. Every choker necklace is a statement necklace, and the bold look pairs perfectly with a bold attitude. 90s jewelry is all about standing out from the crowd and expressing your individuality. You'll find plenty of tutorials on how to make a beaded choker necklace, minimalist choker, and more. This collection of DIY choker necklaces will definitely help you make whatever statement you're going for!

Chokers are the DIY jewelry accessories you didn't realize you missed so much, and the ideas included in this collection are your ticket back to the glory days. Get started on your own new collection of bling-bling, and don't forget to share your masterpieces with us in the comments! Peace out, jewelry peeps!
Table of Contents
What is your favorite 90's fashion trend?
Your Recently Viewed Projects