21 Ways to Style Trendy Tassel Jewelry
Learn how to style DIY jewelry pieces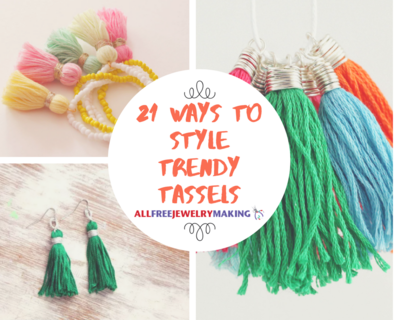 Tassels are the new black. Tassel jewelry is so hot right now and has been seen on many celebrities, models and in many jewelry stores. These fringe accessories are the perfect touch when going to a concert, music festival or just out to lunch with the girls. They instantly dress up an ensamble. This fun fringe also adds major Bohemian vibes to any outfit. What's an outfit these days without a little fringe?

Tassel making isn't as complicated as one might think. There are several types of ways to make one as well. You can create a beaded tassel, chain tassel or even one made of suede lace. Tassels make the perfect pendants for jewelry. The possibilities are endless. You can create a DIY statement necklace and have it hanging from your neck, a pair of dangling tassel earrings or even create a tassel clasp for a DIY bracelet. These accessories are also fun to clip onto your purse, keys or backpack to add a little but of frill and girly vibes. 

This fashionable collection of jewelry with fringe will make you want to add a little tassel to everything! These DIY projects not only show you how to make a tassel, but how you can add them to different pieces of jewelry. Remember, life is too short not to rock a tassel. Here are 21 Ways to Style Trendy Tassel Jewelry.
Table of Contents
DIY Dangling Tassel Earrings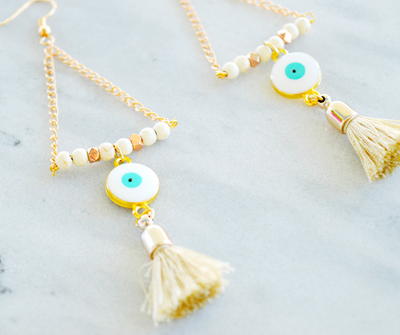 Finding ways to cover up a bad hair day isn't easy... until now. Putting on a pair of DIY drop earrings will instantly distract people from the rats nest on your head to your beautiful dangling earrings. You can create earrings with super long tassels or mini tassels. After making the frilly fringe, attach it to an earring back and ta-da! These types of earrings are among the simplest to make. You can also pile on a strip of artificial jewels or crystal beads to add a little bit of glitz and glam to the DIY earrings. 
DIY Tassel Necklaces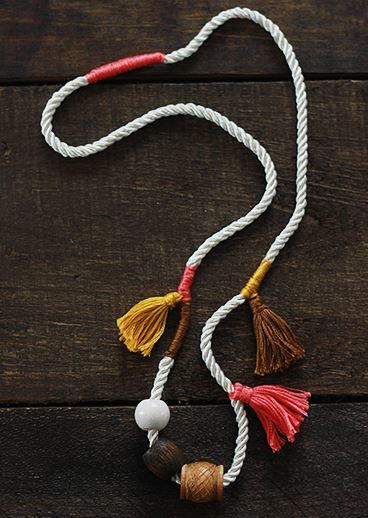 Necklaces with a tassel hanging on the end are so chic. There are so many designer necklaces that incorporate tassels and fringe detailing. From one simple tassel to five big and bold ones, you can never have too many. Tassels have been making an appearance in the jewelry world since the 1920s and everyone has been rocking them since.

Your new favorite DIY necklace is only a few bucks and hours away from making a debut on your neck. Make your necklace the star of the show with a trendy tassel. Grab a chain, jump ring, clasp and some fringe fabric and get to work!
DIY Tassel Bracelets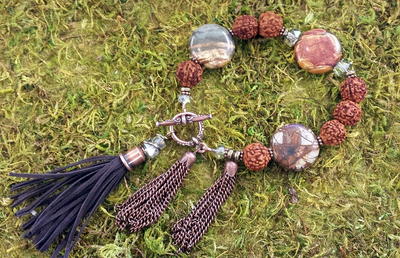 Having tassels on your bracelet is like having a mini party on your wrist. This type of detailing isn't just for your ears and neck. You can't leave your wrists out of the fringy fun! These super easy and beautiful DIY bracelets can be made by anyone. Although these bracelets may look very expensive to make, they all cost way less than what top designers are selling them for. With a little bit of beads and tassel, you've got yourself a stylish bracelet that you'll never want to take off. All of these bracelets make the perfect gift for your gal pals, mom, sister or whoever. Everyone will love these!
What's your favorite way to rock tassels?
Your Recently Viewed Projects