18+ Bead Patterns for Two-Hole Beads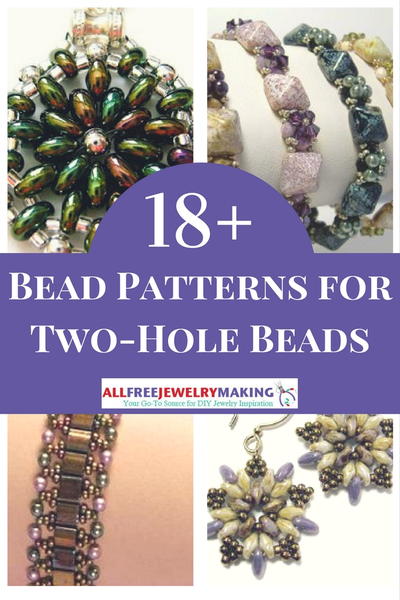 With this collection of 18+ Bead Patterns for Two-Hole Beads, you'll be an expert on using two-hole beads in all your favorite beading designs. These free beading patterns use Tila beads, SuperDuo beads, and more to create beautiful DIY jewelry pieces that will have you dressed to impress whenever you wear them.

Two-hole beads are exactly what they sound like—beads with two parallel holes through them as opposed to the one traditional hole. This gives beaders all kinds of possibilities when creating DIY bracelets, necklaces, earrings, and other jewelry designs. 

Though there may be a slight learning curve, two-hole beads can be used with stringing, stitching, and wirework techniques, just like any other beads you like to use. In fact, they adapt extremely well to many beading patterns. From basic brick stitch bracelets to odd-count peyote stitch earrings, two-hole beads will fit right into your favorite tutorials with a little creativity.

No matter what shape or size of two-hole beads you prefer, there's no doubt that DIY jewelry is twice the fun with two-hole beads. The patterns below were designed with two-hole beads in mind, so browse this collection for inspiration, or check out our how-to article on two-hole beads to learn more jewelry making tips and tricks.
Your Recently Viewed Projects