75+ Best Free Bead Weaving Patterns
If you love bead weaving projects, then check out these bead patterns!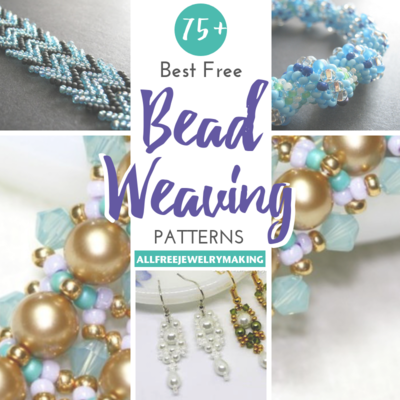 Bead lovers beware. You're about to get lost in a mesmerizing collection of some of the best bead weaving patterns on the Web! This collection of 75+ Best Free Bead Weaving Patterns has gathered up some of our most popular free bead weaving patterns as chosen by our savvy, stitching readers so you can browse through the best of the best without having to weed through the rest.

These beautiful beading patterns demonstrate how simple stitching patterns can be used to create a woven tapestry of beads that is utterly entrancing to the eye. That means that all you die-hard wirework fans and chainmaille devotees be warned because these gorgeous designs might just bring you over to the beading side.

This collection of bead designs has everything you could ask for. Find free beading patterns for necklaces, bracelets, earrings, and other awesome beading techniques you'll definitely want to master. Follow along with the beading instructions provided, and you'll be a star stitcher before you know it. Once you've tried all the beading patterns in this roundup, you will not only have an impressive jewelry collection, but you can definitely consider yourself a beading pro too!

Join our crafting community! Sign up today for our free eNewsletters!
Table of Contents
Beading Patterns for Beginners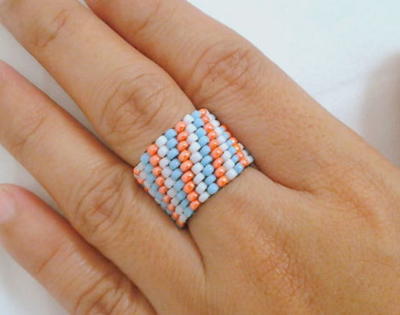 New to weaving bead patterns? It can definitely seem intimidating for a beginner, but lucky for you, we've gathered some helpful tutorials to get you started. Each of these beading tutorials will give you step-by-step instructions or tips on how to weave different stitches. From peyote stitch to ladder stitch, there's a beginner tutorial for you!
Bead Weaving Techniques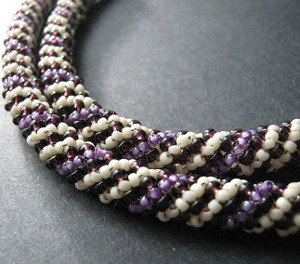 If you're looking for ways to make your bead designs more dynamic, these beautiful bead weaving techniques will definitely put you on the right track. From spiral stitching to openwork weaving, these beading patterns will give your designs that extra detail that takes them from standard to stunning. Try incorporating one of these techniques in your next piece, and you'll be amazed with the results!
Beginner Beaded Bracelets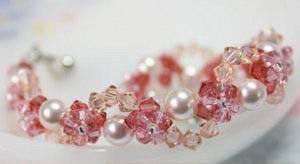 Bracelet patterns are always topping the tutorial charts, and with bead designs this beautiful, it's no surprise! Your wrists will look positively regal when decked out in these elegant bracelet patterns. From understated to sparkling jewelry, this roundup of the best beaded bracelet patterns has something for every style and occasion.
Intermediate Beaded Bracelet Patterns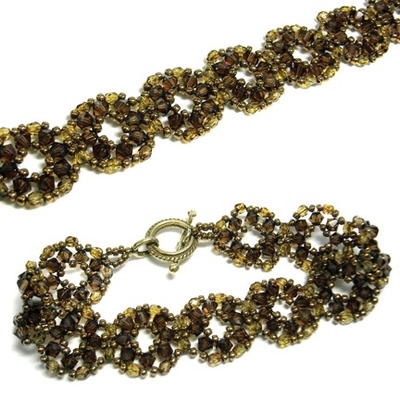 Once you are experienced in the basics of bead weaving, it's time to try your hand at intermediate beadwork ideas! Intermediate beaded bracelet patterns are perfect for the advanced beginner ready to work with a more complex pattern.

From right angle weave to peyote stitch and everything in between, these beautiful bead weaving patterns are perfect for the beader searching for a distinctive jewelry piece.
Advanced Beaded Bracelet Patterns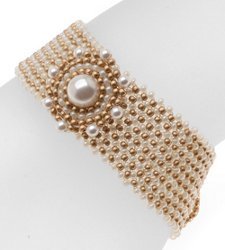 Ready to tackle more intricate bracelet patterns? Now that you've mastered the beginner beaded bracelet patterns, you can try some of these more advanced project ideas.

These tutorials will show you how to make beautiful designs and shapes with beads that will look like you bought these bracelets from the store! 
Necklace Bead Weaving Patterns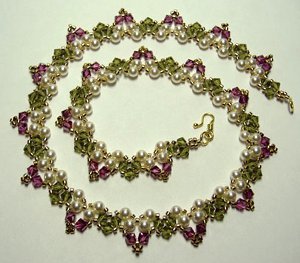 There's nothing like a glamorous woven necklace to set off your collar and your ensemble to perfection. These beaded DIY necklaces are some of our most gorgeous beading patterns of all. In fact, they're so elegant and enchanting, you may want to save these pieces for special occasions only!
Beaded Earring Patterns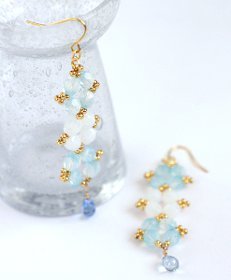 Just a few earring patterns made it into this collection of the best bead weaving tutorials, but these are winning designs, they deserve to stand alone! These easy beaded earrings are so stunning; they're are an absolute must-make project. Get ready to be dazzled, because these gorgeous DIY bead earrings are fit for a goddess. Plus, every jewelry maker should have a few great pair of homemade beaded earrings in their collection.
Want even more amazing DIY jewelry projects? Subscribe to our FREE eNewsletter: Bling Buzz to keep up to date on all the different stunning DIY jewelry patterns you don't want to miss out on! 
Bonus Beading Patterns!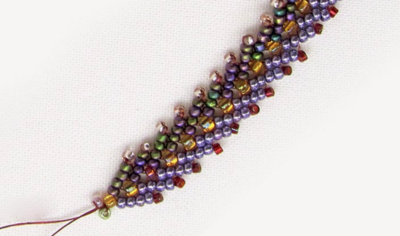 Just starting out trying beading projects and patterns? That's okay, check out some of these super helpful beading tutorials! This is a great couple of patterns that are going to be super perfect for learning some of the more basic beading techniques.
DID YOU KNOW
Beading has touched numerous cultures as it has continued to develop. Bead weaving is believed to have started almost 70,000 years ago. While today beading and beaded jewelry is mainly used as a source for beauty, when it first originated it actually was used for value. Only the rich could truly afford the gorgeous beads, and many people would even trade their beads in the place of money. However, the first true piece of beaded jewelry came from when people had beads that they could not continuously carry around. Without a purse or container to hold them in, they simply sewed them onto leather straps and wore them around their neck. Soon wearing beads for beauty caught on after that, often becoming a symbol of one's wealth and class; and, it was even believed that wearing these beads would bring you good fortune and wisdom because they were so beautiful. 
What is Your Favorite Kind of Bead to Use in Your DIY Jewelry Designs?
Your Recently Viewed Projects
Join our community of 5 million crafters! Right now!
Get free craft projects, exclusive partner offers, and more.
Thank You for Signing Up!
There was an issue signing you up. Please check your email address, and try again.