How to Make Paper Beads and Jewelry: 10 Tutorials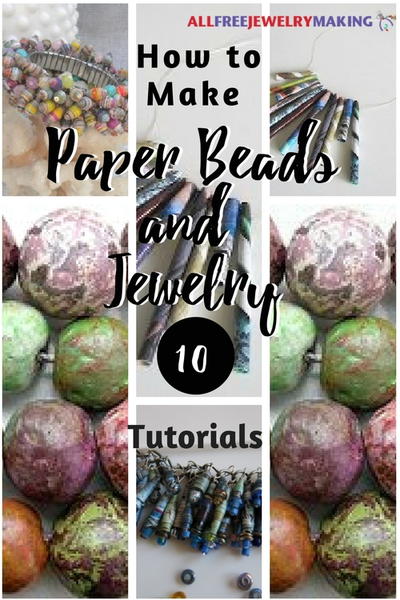 No money for beading supplies? No problem! Making paper beads is a great "green" alternative to buying beads at your local craft store and creates colorful, one-of-a-kind accessories. This guide, How to Make Paper Beads and Jewelry: 10 Tutorials, is the perfect way to dive into the world of recycled jewelry. 

Recycled jewelry crafts are a fantastic "eco-chic" trend on the DIY jewelry scene that saves you money while also helping to save the Earth. It's a win-win! If you don't know how to make paper beads, don't worry! We've included three different tutorials below that show you how easy making paper beads can be. Once you learn how to make paper beads, you'll never run out of jewelry supplies again! You'll be able to whip up your own cute recycled paper beads any time you're in a bead drought.

After you've checked out the basic tutorials on how to make paper beads, you'll be ready to try your hand at making recycled paper jewelry! And you're in luck because we've also included five tutorials that show you different ways to turn your new paper bead making skills into fabulous accessories. What's the point of making paper beads if you don't know what to do with them, right? That's why we've collected these amazing tutorials, each of which uses paper beads in a fun and interesting way. So the next time you're headed to the recycle bin with those old newspapers and magazines, think twice! You could be holding a new necklace or bracelet in your hands!
Table of Contents
What is your favorite jewelry to make with paper beads?
Your Recently Viewed Projects