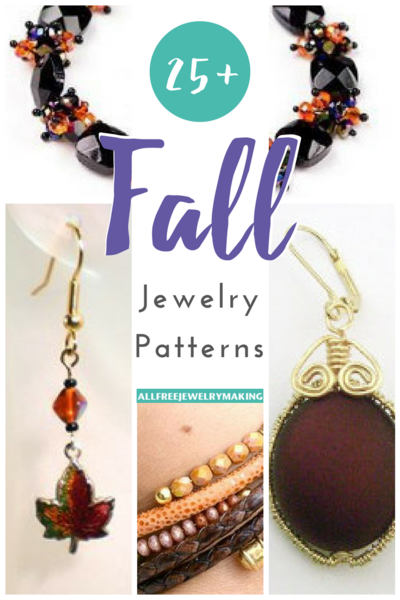 As the leaves turn colors and the temperature starts to drop, you'll want to change out your summer accessories for some gorgeous fall jewelry. It's time to switch out your beachy blues and greens for the rich reds and golds that mark the season. Since a change in the season is always a good reason to change up your wardrobe, why not make a bracelet, necklace, or pair of earrings to go with your warm clothing? In this collection of 26 Fall Jewelry Patterns, you'll find all kinds of stylish and season-appropriate accessories for autumn.

If your jewelry-making medium of choice is beads, there are bead stitching and stringing patterns enough to please the most dedicated stitcher. For wirework fans or crochet crafters who want to get in on the seasonal fun, there are wire wrapping tutorials and crochet patterns alike to please jewelry-making mavens of every medium. Whatever pattern you decide to make, there's sure to be a riot of fall colors and adorable designs that will spice up your wardrobe and warm even the coldest evenings.
Table of Contents
What is your favorite accessory for fall?
Your Recently Viewed Projects