How to Finish Jewelry: Jewelry Finishing Techniques
Finish your DIY jewelry project off with a bang with one of these DIY fasteners, lariats or knots!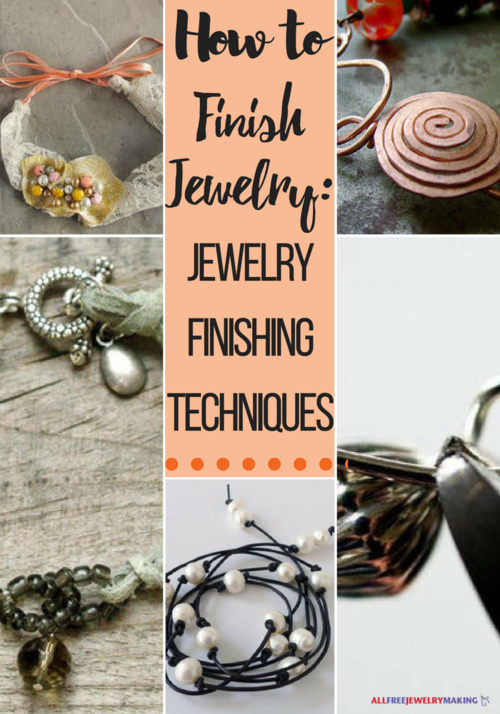 Learn how to finish your jewelry pieces with various clasps, knots and jump rings with these various tutorials. You can take your necklace or bracelet from a 10 to a 20 by crimping on a cute clasp, beautiful ribbon or a wacky wire. These DIY fasteners are the cherry on top to any jewelry piece!

It's all about the details when it comes to jewelry. Some people forget about the endless clasp options that exist in the jewelry world: lariats, wires, crimps and more. The finishing touches are sometimes the most important. Think about it, when you have your hair up in a ponytail or have a short bob cut look, whatever fastener you choose to complete your necklace will be showing. You want that detail to make a statement, right!? Right!

It's such a rewarding feeling when you are minutes away from finishing your necklace or bracelet and all you need to do it attach some sort of fastener. Most people grab the average lobster claw clasp that's seen on many jewelry pieces to finish off their necklace, bracelet or whatever it may be. But, why not make your fastener as creative and unique as your jewelry piece in front of you?
How do you like to finish off your jewelry? With a hook? A knot? Or a clasp?
Your Recently Viewed Projects