Beautiful Beading Patterns: 31 DIY Jewelry Projects in Purple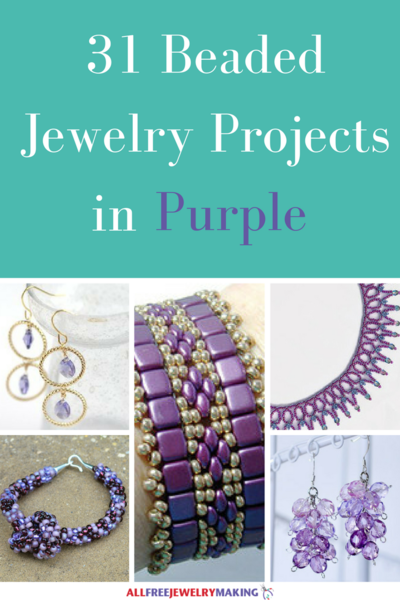 Beaded jewelry is truly stunning and fun to wear, and purple jewelry can really add a fun pop of color to any outfit. This collection of Beautiful Beading Patterns: 31 DIY Jewelry Projects in Purple is, therefore, irresistible. This assortment of different DIY jewelry projects will blow your mind with all the different shades of purple and beading patterns mixed together. 
If you love the color purple, then it is guaranteed you will not be able to resist these lovely beaded jewelry patterns. You will find everything in this collection from stunning lavender bracelets to deep violet necklaces, and every shade in-between.
Even if you don't totally love the color purple, you will definitely love these beading patterns. Plus, you could even make any of these handmade jewelry projects as a DIY gift for your friends that are obsessed with everything purple. You can make gorgeous crystal jewelry patterns, or fun and flirty seed bead patterns for you to enjoy.
Table of Contents
Polished Purple Beaded Bracelets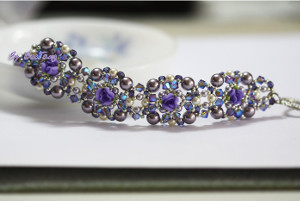 Beaded bracelets are hard not to completely fall in love with. There is definitely something about wearing a stunning DIY bracelet with a gorgeous beading pattern. Whether you prefer strung beading patterns or stitched beading patterns, these different bracelets will have what you are looking for. Plus, the different shades of purple in these bracelets alone will be stunning all of your friends every time you wear them! 
Pretty in Purple Beaded Necklace Patterns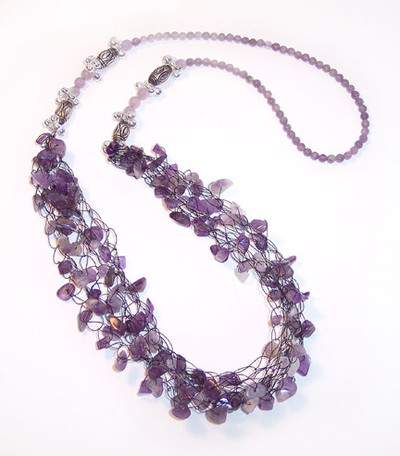 For those of you who are in love with DIY necklaces you are going to love these different patterns. These purple necklace patterns are definitely each unique and all use different jewelry making techniques to complete them. If you aren't as advanced as stitched beading patterns you can definitely still find some necklaces you will like in here. You will definitely be making statements when wearing any of these necklace patterns filled with different shades of purple. Plus, this section has everything from layered jewelry projects to statement necklaces!
Positively Perfect Purple Beaded Earrings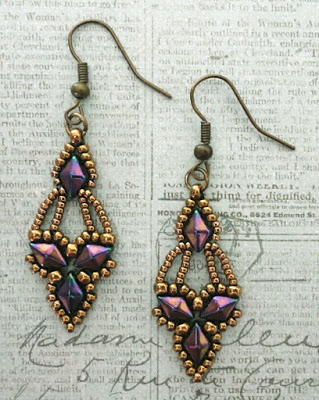 If decorating your ears with different DIY earrings is the favorite part of your day, then this section is definitely the one you are going to fall in love with. From extremely elegant earring patterns for special occasions to everyday drop earring projects, this section covers all of the bases. You can find some more advanced patterns in here if that is what you are looking for, or start off with some beginner jewelry tutorials too. No matter what these different purple earrings are sure to make a statement with any outfit you decide to pair them with!
What is your favorite technique for making beaded jewelry?
Your Recently Viewed Projects