23 Fruit Jewelry Pieces: Summer DIY Jewelry
Find out how to create these summer fruit inspired jewelry pieces in minutes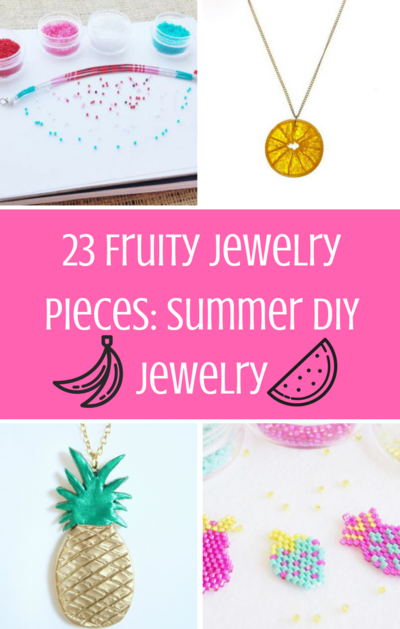 Fruit is healthy, yummy and now fashionable! Yup, you read that right. This season, rock these 23 Fruit Jewelry Pieces and let your summer spirit shine through. From dainty strawberry earring studs to a statement pineapple necklace, the possibilities are both endless and delicious. 

When you take a closer look, fruit is quite beautiful. So, why not rock a DIY pendant shaped like a watermelon to show your appreciation for the fresh food? Most fruits contain bright colors, intricate details and unique shapes, which screams inspiration when it comes to making your own jewelry pieces. From acai bowls to gourmet smoothies to now, jewelry, fruit is trending and I hope it never goes out of style. 

No fresh produce was harmed in the making of these jewelry tutorials. These jewelry projects aren't made with real fruit, but wire, clay and other material mimicking fruit form. You can bend, twist or mold anything into fruit form when your creative juices are flowing. This summer jewelry trend is too sweet to pass up. So, grab a strawberry banana smoothie, fruit salad and a slice or two of watermelon and get ready to become a fruit-astic jewelry designer!
Table of Contents
Bright DIY Bracelets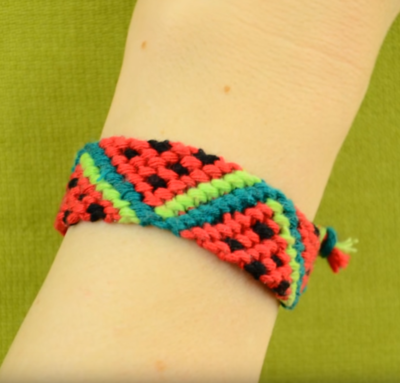 Nothing says "you're sweet" like a friendship bracelet design with fruity details. Give your friend a berry special handmade bracelet to show you care about them, or create one for yourself. For a more subtle fruity wrist accessory, choose beads or gems that have the exact same color as your favorite fruit. 

You can make a raspberry red seed bead bracelet or put a granny smith apple green colored gem on your charm bracelet to show your love for fruit. These bright colored fruit bracelets scream summertime.
Fruity Pretty Pendants: DIY Necklace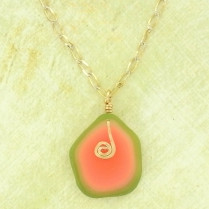 There's no better season than summer to sport a pineapple pendant. DIY pendants are a perfect jewelry project to make because you can interchange the pendants between different necklace chains. The different necklace designs you can make with these pendants are infinite. You can create real life looking fruit pieces to string on a chain or wire and maybe even fool people into think you're wearing real fruit!

These various fruit pendants can be made from a loom, pom poms or some clay. Either way, you'll end up with a pear-fect pendant! 
Mango-nificent Ear Pieces: Handmade Earrings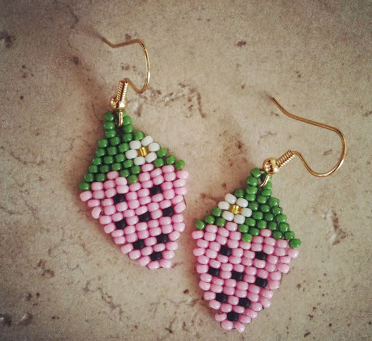 Rather than covering up your bad hair day with a hat, cover it up with these one in a melon DIY earrings! From dainty studs to dashing dangles, no one will be paying attention to the hot mess you've created on top of your head.

These straw-very cute earring designs will add a pop of color to your outfit and turn heads every which way you go. Everyone needs a pair of fruity earrings in their jewelry box. Who knew fruit could look so good on your ears? 
What pieces of jewelry will you be adding touches of fruit to?
Your Recently Viewed Projects