Top 100 DIY Jewelry Projects of 2016: Beads, Pearls, Sparkles, and More
Wrap up 2016 by making some of the most popular DIY jewelry projects of the year!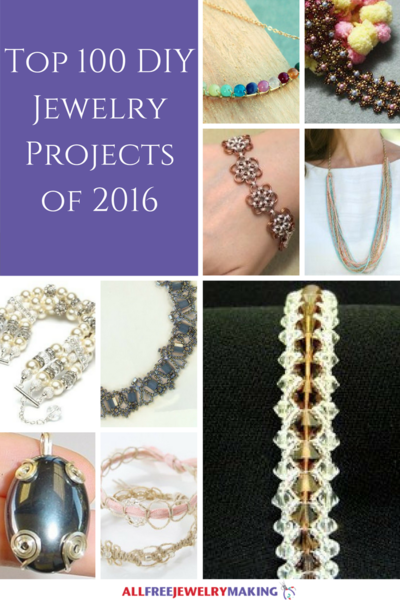 What could be better than a collection of 100 DIY jewelry projects that were the most popular in 2016? These different jewelry patterns are the most popular among readers just like you, and are put together based on what you all loved this year. 
This collection will give you everything from stunning bracelet patterns to sparkling drop earrings. Not to mention all the different types of beads you can use and play with when making the different handmade jewelry projects in this collection. Whether you love the look of elegant pearl jewelry or like to dazzle with shining crystal jewelry pieces, this collection will have everything you could hope for!
The best part is that this Top 100 DIY Jewelry Projects of 2016: Beads, Pearls, Sparkles and More is that you are set for every season you could think of. There are some sweet kumihimo patterns for you to pair with your summer jewelry, or there are some great statement pieces for you to show your bolder side in the winter. Honestly, this assortment of DIY jewelry is guaranteed not to disappoint! 
Table of Contents
Stunning Seed Bead Patterns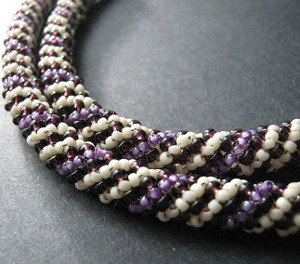 Who doesn't know the ever so popular seed bead? You know those tiny little beads that you can make fantastic DIY jewelry pieces out of when you put them all together. This is a list filled with different stunning seed bead patterns to take your breath away. From a couple tutorials to show you the basics all the way to a stunning free form brick stitch pattern, this assortment of seed bead jewelry projects will not disappoint you.
Speaking of the best of the best, this collection of beaded jewelry projects really took 2016 by storm. This was a huge favorite among our readers and definitely worth checking out! 
Cute Crystal Jewelry Projects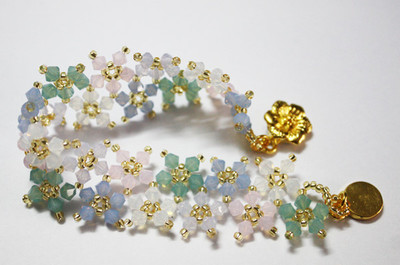 What kind of collection could ever be complete without some amazing crystal jewelry patterns. Now, if you are the type of person that loves to sparkle and shine with elegance all night long, then this is going to be your favorite list. These different crystal jewelry patterns will have you beaming every time you put them on! They were the most popular crystal patterns this year; but, these DIY jewelry pieces are not going to go out of style anytime soon.
Perfect Pearl Jewelry Patterns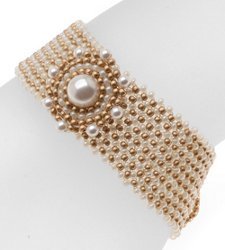 Pearls have got to be an all time classic when it comes to DIY jewelry patterns. However, these favorites definitely add a modern twist to an all-time classic. Let's be honest, pearl jewelry is basically perfect for ever occasion. Plus, it can really help you channel your inner Audrey Hepburn when the time really calls for it. No matter what though, these pearl patterns will defintiely leave you speechless!
Gorgeous Glass Beads Patterns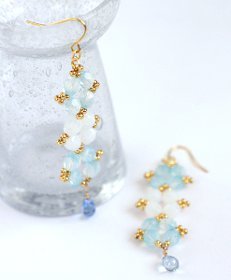 Glass beads are highly underrated for how gorgeous they turn out. If you love crystal jewelry patterns, then there is a good chance that this list is right up your ally as well. These glass bead jewelry patterns truly put the stun in stunning. These are definitely more on the fancy dressing up and going out for the night side of the jewelry world. So, whenever you are looking to dress up, start here!
Macrame really took over the summer, so catch up and get ready for next summer with this collection of hemp, knotted, and braided jewelry patterns!
Marvelous Macrame Jewelry Projects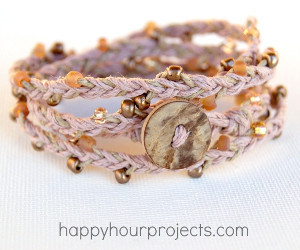 A classic that really was all the rage this year, macrame has definitely left its mark on the world. While this may have always been a popular jewelry making choice, the bohemian trend that took on 2016 really had these macrame patterns growing in popularity. Find all the best of the different macrame patterns and kumihimo braiding projects that 2016 had to offer right here!
Wondrous Wire DIY Jewelry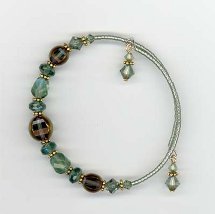 Whether you love memory wire patterns or simply love to practice your wire wrapping skills this list of 2016 favorites has a lot to offer. From stunning pendant jewelry pieces to even more stunning wire ring, this list seriously packs a punch. Wire can be used in so many different jewelry projects and the ones listed below definitely hold true to the wonderful wire theme! 
Charming Chainmaille Jewelry Pieces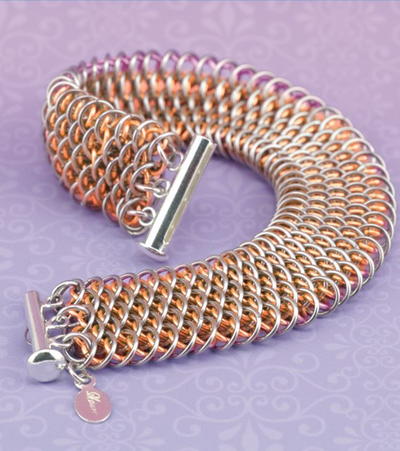 Usually when you hear chainmaille you think tred with caution, but these very popular DIY jewelry projects make it so you don't have to. These show you just how easy re-creating chainmaille jewelry can be. Plus, chainmaille was kind of in the same boat as macrame projects in the sense that it was kind of a big deal this year. These different projects are unique and definitely something worth trying at least once. 
Loving the look of chainmaille? Take a peak at all these other fantastically easy chainmaille jewelry projects that are offered! So so stunning!
What is your favorite DIY jewelry project from 2016? 
Your Recently Viewed Projects
Join our community of 5 million crafters! Right now!
Get free craft projects, exclusive partner offers, and more.
Thank You for Signing Up!
There was an issue signing you up. Please check your email address, and try again.