Top 100 DIY Jewelry Projects of 2016: Beads, Pearls, Sparkles, and More
Wrap up 2016 by making some of the most popular DIY jewelry projects of the year!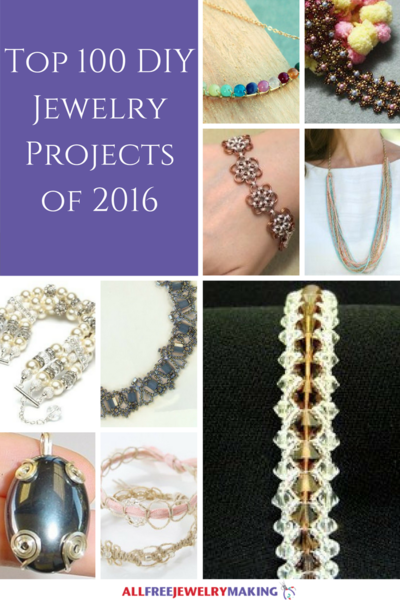 What could be better than a collection of 100 DIY jewelry projects that were the most popular in 2016? These different jewelry patterns are the most popular among readers just like you, and are put together based on what you all loved this year. 
This collection will give you everything from stunning bracelet patterns to sparkling drop earrings. Not to mention all the different types of beads you can use and play with when making the different handmade jewelry projects in this collection. Whether you love the look of elegant pearl jewelry or like to dazzle with shining crystal jewelry pieces, this collection will have everything you could hope for!
The best part is that this Top 100 DIY Jewelry Projects of 2016: Beads, Pearls, Sparkles and More is that you are set for every season you could think of. There are some sweet kumihimo patterns for you to pair with your summer jewelry, or there are some great statement pieces for you to show your bolder side in the winter. Honestly, this assortment of DIY jewelry is guaranteed not to disappoint! 
Table of Contents
What is your favorite DIY jewelry project from 2016? 
Your Recently Viewed Projects