How to Wire Wrap Pendants: 15 Wire Wrapping Tutorials
Check out these wire wrapping tutorials and learn the basics of how to wire wrap a pendant!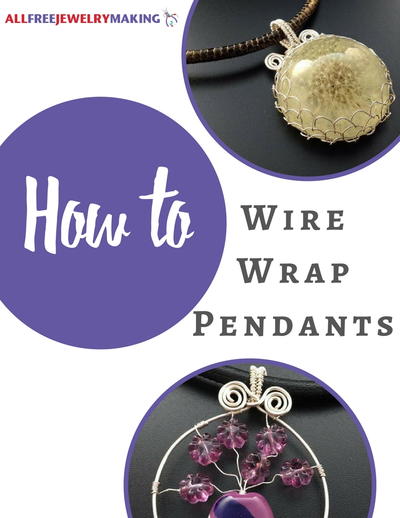 When you've got simple wire wrapping techniques in your bag of tricks, almost anything and everything becomes a piece of jewelry waiting to happen! Take a pretty piece of stone, a gleaming cabochon, or a fabulous focal bead and wrap it up using classic wire wrapping techniques, and you've got a bright and shiny new pendant ready to adorn a plain chain or cord. Not only do wire wrapping pendants provide a safe and secure setting for the stone or bead, but it opens up so many possibilities for embellishment. You'll be leaving your lifeless beading thread behind once you check out How to Wire Wrap Pendants: 15 Wire Wrapping Tutorials.

These stunning DIY pendants will make everyone ask where you bought your new accessories! Start off with some of our beginner wrap pendants to get your feet wet. Once you've nailed those, grab your bead stash and try some of our beaded pendant projects. There's a pendant in every color and for every style in this collection. Your only problem will be picking which one to tackle first!

Join our jewelry community! Sign up here for our free eNewsletters!
Table of Contents
Simple Wire Wrap Pendants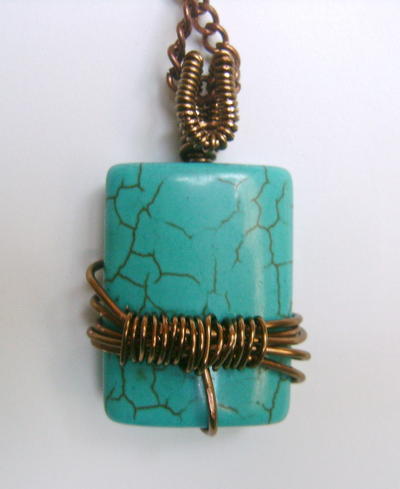 Getting Started: Beginner Wire-Wrapped Pendants

New to making pendants out of wire? These are the perfect beginner jewelry projects to practice your wire wrapping technique. Don't let the ease of these projects fool you, though -- the end results look absolutely beautiful! 

From circular shapes to simple crystal wrapping, there is a pendant project for everyone in this beginner DIY jewelry collection.

Learn how to wire wrap pendants for beginners with these basic tutorials.
Beaded Wire Wrap Pendants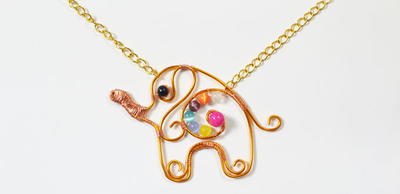 It's Better with Beads: Learning How to Wire-Wrap Pendants with Beads

If you are a bead hoarder, we know that you're just dying to find another excuse to whip out that bead collection. These beaded pendants are just what you need to ignite your jewelry creativity. These tutorials will show you that you can wire wrap pendants into all sorts of shapes and sizes, from cute little elephants to stunning swirls.  
Gorgeous Wire Wrap Pendants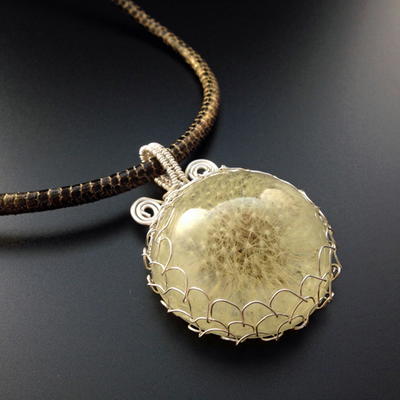 Take it to the Next Level: Advanced Wire-Wrapping Tutorials for Pendants

Ready to take your wire wrapping to the next level? Once you've practiced with the easier projects and feel more confident in your pendant making skills, you can try some of these more advanced jewelry tutorials. These pendants look like they came from an expensive department store. Imagine how shocked your friends will be when they learn that you made them yourself! 

You'll be suprised how easy wire-wrapping becomes; you'll get used to working with different materials, such as cabochons. As Pearl Blay from The Beading Gem says about her wire-wrapped Dandelion Cabochon Pendant, "Some methods of wire wrapping cabochons are easier than others. This fairly simple one works especially well with large hemispherical cabochons like the one I made from a real dried dandelion and resin."
Learn the Basics: How to Wire Wrap Pendants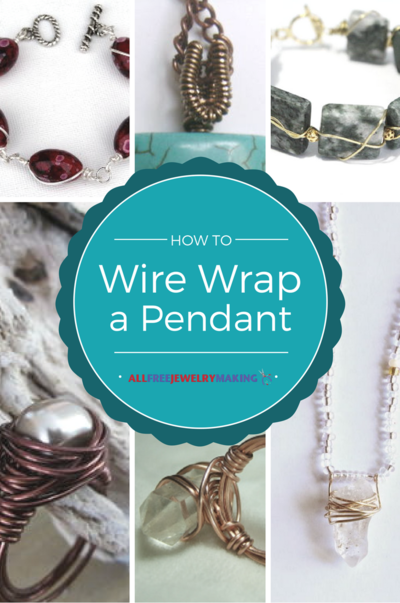 Wire wrapping is an easy way to make your homemade jewelry look simple and elegant. The basics for wire wrapping a pendant are fairly similar, whether you are making a necklace, bracelet, or even a pair of earrings.

Basic Wire Wrapping Steps:
Choose a stone
Gather your materials
Twist wires
Center wire on stone
Make a basket
Secure the stone
Twist wires together on front and back
Secure the wire
Trim the ends
Make a wrapped loop
Adjust wires and add chain
For more details, check out our helpful guide on
How to Wire Wrap Pendants on Necklaces, Bracelets and Earrings!
If you love wire wrapping and easy bracelet tutorials, this free eBook is for you. Included in this collection are five amazing DIY bracelets that you can create with one magic material: wire! Check out these Breathtaking Wire Bracelets: 5 DIY Bracelets
What tips would you give to someone who is new to wire wrapping?
Your Recently Viewed Projects
Join our community of 5 million crafters! Right now!
Get free craft projects, exclusive partner offers, and more.
Thank You for Signing Up!
There was an issue signing you up. Please check your email address, and try again.