Why You Should Submit Your Projects to AllFreeJewelryMaking
Get more traffic to your blog by submitting your projects to AllFreeJewelryMaking! It's easy, free, and a great way to grow your personal brand.

If you aren't familiar with our Share Your Project feature, also known as user submitted articles, it's an easy process for featuring your projects on our site. You may share the latest projects you've posted on your blog and/or projects from the archives that you'd like to get eyes on.

There are two main options for submitting: you can submit the full project and include a link back to your blog for more information, such as a printable PDF of instructions or a video tutorial. Or, most commonly, bloggers include a link to their blog for the full tutorial. Thus, the project you've posted on AllFreeJewelryMaking is only a "preview", so our readers need to click through to your blog to see the full instructions. It's traffic for you and content for us, which is a wonderful win-win!

How It Works:
Visit our Share Your Project page. You'll create an account if you don't have one with us already. Then you'll scroll down and "Click to Share Your Project."
Follow the prompts to share your project. You'll include the following information:

Project Type
Title
Category
Image(s)
Description of the Project (75-100 words)
Other attributes like difficulty level, technique, etc
The link to the project on your blog
OPTIONAL: Materials List
OPTIONAL: Instructions
OPTIONAL: Notes

Save and submit.
Once your project is live on the site, you'll receive an email from us with the link.
NOTE:
Projects must be full tutorials, and they must be free content. Otherwise they will be declined/deactivated on AllFreeJewelryMaking.
You can read our full User Submitted Articles policy here
.
Why You Should Submit Your Projects to AllFreeJewelryMaking
1. Drive Traffic Back to Your Blog
Perhaps the number one reason to share your project on AllFreeJewelryMaking is to drive traffic back to your blog. By sharing your project with us, you include at minimum a photo, description, and link back to the project on your blog. This means our readers need to click through to your blog to learn how to make the craft. This is a great opportunity to drive traffic to your site!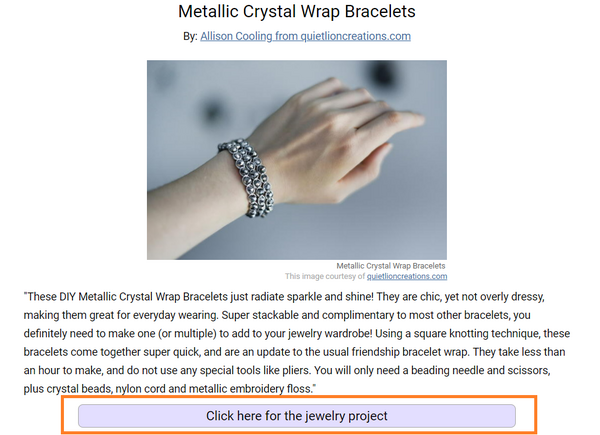 2. Get Brand Exposure
Are you new to the blogging universe? Maybe you've been blogging for a while, but you're looking for new avenues to grow your reach. Every time you share a project with us, your name and blog name are in the byline. Our readers have the opportunity to get familiar with your projects and if they love your work, you might gain new subscribers and followers from sharing your projects with us. At the very least, you'll be getting that traffic. With millions of monthly page views, we have many users on our site who may not be familiar with your blog!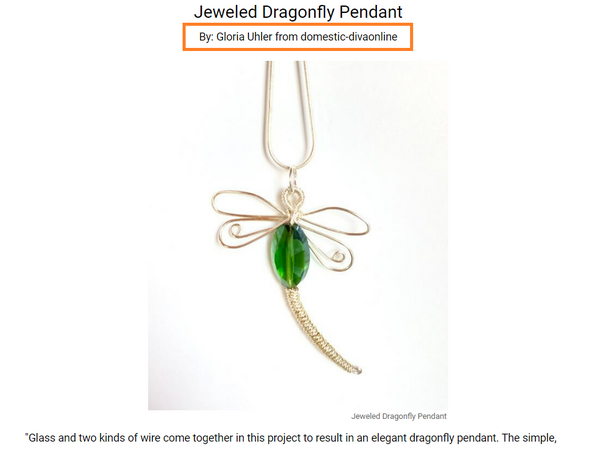 3. You're Likely to Gain Compound Traffic
What do I mean by compound traffic? Not only will you gain traffic from our site visitors viewing your projects and clicking through to your blogs, but your project might be featured in our newsletter or other places on our site for added exposure.

For example, if I write a collection page of beautiful wire jewelry crafts and we feature your project, visitors browsing that collection will see it. We write our collection pages for SEO, meaning we're pulling in organic visitors---a whole new audience for viewing your project.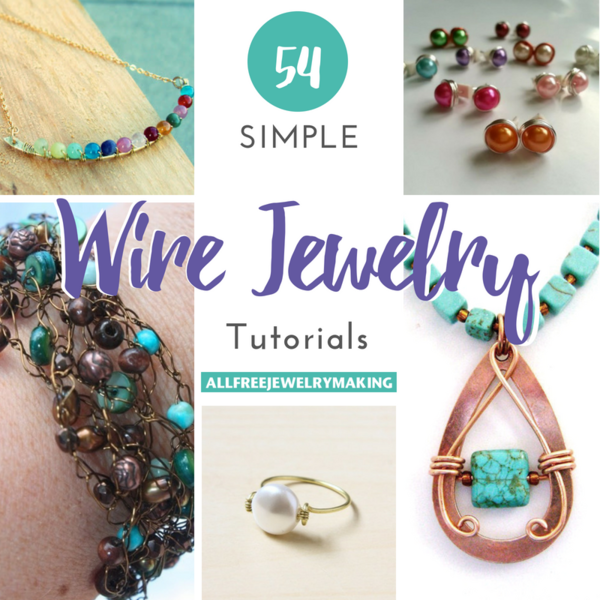 "Part of my publication process whenever I post something new, is to submit it to the appropriate Prime sites (FaveCrafts, AllFreeCrochet, etc). The turn around time is fairly quick, and I usually see a fair amount of traffic from it. One of my favorite things is when one of my projects is featured in their collections. I always know right away because I see a huge spike in traffic, sometimes on an older post that has not received a lot of attention for a while. It's great for breathing new life into existing content!" - Pia Thadani, Stitches n Scraps
4. It's Easy to Submit!
Over the years we've worked on improving our User Submitted Articles process to make it friendlier than ever! With only a short form to fill out, the user submitted process should be a given when you set out to promote your content (in addition to newsletters, social media, etc). Check out the process for yourself here.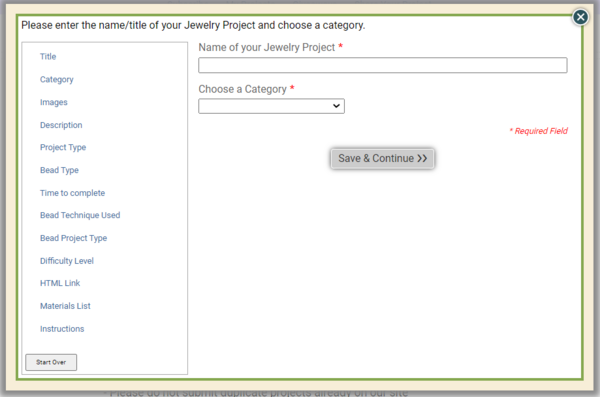 5. You'll Revive Older Content
Maybe you don't make a targeted effort to make sure that pattern you wrote in 2012 is still getting seen. When you share these projects from the archives with us, you have that much more of a chance of getting eyes on content that hasn't seen a lot of traffic lately!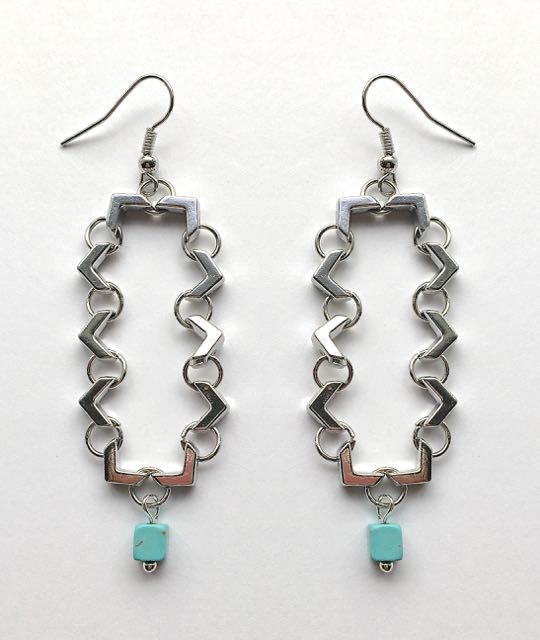 "I don't always have a lot of time to go back and promote older patterns. With Prime Publishing sites I'm able to see my older posts getting attention that they wouldn't otherwise, giving my passive income a boost." - Julia Schwartz, Designs by Diligence
Did We Miss Anything?
Now that you've read a plethora of reasons you should share your projects with us, now's the time to start! Pick a project from your blog, new or old, and submit it today. We can't wait to help you grow!
Your Recently Viewed Projects
Join our community of 5 million crafters! Right now!
Get free craft projects, exclusive partner offers, and more.
Thank You for Signing Up!
There was an issue signing you up. Please check your email address, and try again.