Spring Forward: 37 Spring Jewelry Designs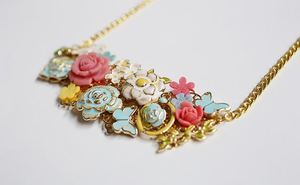 Weary of winter and ready to spring into next season? These fun and fresh jewelry projects will help you start thinking spring! In Spring Forward: 37 Spring Jewelry Designs, we have put together a list of some of our favorite spring jewelry projects. Spring is a time for bright hued and nature inspired jewelry pieces. You will find these elements and more in this collection of seasonally appropriate jewelry creations.
From pretty pastel earrings to buzzworthy DIY bracelets to bold homemade rings, there is something for everyone in this group of spring jewelry designs. You may not be able to thaw the ice and snow, but you can warm things up indoors with these spring-ready accessories. Bright colors, floral patterns, and airy designs make these projects perfect for the spring season. Get started today making these fabulous spring jewelry pieces.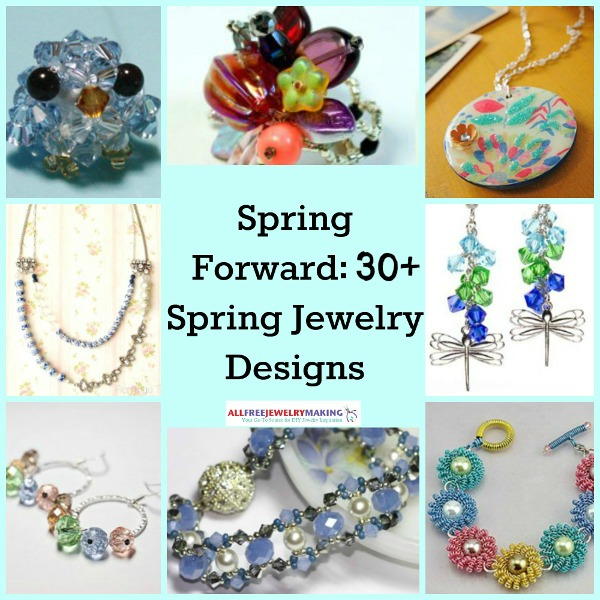 ---




---


Spring Forward: 37 Spring Jewelry Designs
Table of Contents
Spring is the a time of rebirth and renewal in nature. Get inspired by this natural wonderment with DIY projects ranging from a crocheted wire ring to fimo clay earrings.
Both pastels and bright colors are staples of the spring. Inspired by blooming flowers and foliage, all of these colorful pieces reflect the fun and excitement of this exciting season.
The sound of buzzing bees and the sight of stunning butterflies are well-known elements of the season. Create cute and noteworthy jewelry pieces that reflect the sights and sounds of spring.
Still haven't found the right spring jewelry piece for you? We have even more fantastic jewelry designs for you to choose from in order to find a sensational spring design.
---
Spring is the season for pastel colored jewelry projects! Check out our fabulous collection Pastel Colored DIY Jewelry Projects and learn how to make pastel jewelry! Plus, see all the latest spring jewelry projects under our Spring jewelry tag.
---
Your Recently Viewed Projects