Sexy Styles Beyonce Would Love: 20 DIY Jewelry Projects
Add some glamour and style to your appearance this summer with this collection of Sexy Styles Beyonce Would Love: 20 DIY Jewelry Projects. In this collection of rings, necklaces, bracelets, and earrings, you will soon be rocking Beyonce's style. Not only are these pieces beautiful and unique, but they all include easy instructions that even someone new at jewlery making will be able to follow. With statement jewelry so popular, you will have made both chic and drop-dead-gorgeous DIY jewelry pieces that will give you some of Beyonce's fierce confidence as you wear them.
If you like her pop star look, then you will love our Pop Can Beads bracelet. If you are more into Beyonce's glamour, then the Chunky Statement Necklace should be your next DIY project. Not sure if you can pull of a Beyonce look? Try this simple and fun Blingy Bobble Ring. You will soon learn that all you need is some confidence to pull of Beyonce's style. So, turn on your Beyonce and Destiny Child jams and get ready to create some captivating and dazzling jewelry that a chic celebrity like Beyonce would love to wear.
---

Add a little sparkle to your life and download our free eBook,
DIY Jewelry that Sparkles: 10 Crystal Jewelry Patterns.
We think Beyonce would love to wear some of these crystal pieces!
---
Sexy Styles Beyonce Would Love: 20 DIY Jewelry Projects
Table of Contents

An easy way to dress up any outfit is with a glamorous bracelet. Whether you choose to make a crochet, leather, chain, or laynard bracelet, they will look stylish and gorgeous on your wrists. You will be "Crazy in Love" with these five DIY bracelets.

Stylish and enticing, these DIY necklaces will have you feeling like a celebrity. Everyone needs a statement necklace or two in their jewlery collection, so make any of these five to fulfill that requirement. Put your nightly worries that you do not have a chic necklace to rest and welcome in those "Sweet Dreams" with these DIY jewelry pieces.
1. Enchanting Emerald City Necklace

2. Hardware Store Rose Gold Necklace

3. Ocean Stones Statement Necklace

4. Tom Bins Inspired Necklace

5. Chunky Statement Necklace
---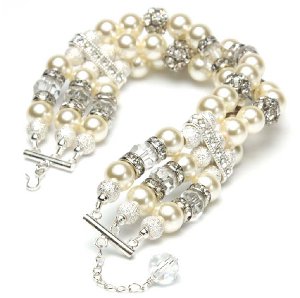 ---

Earrings are often the last piece of jewelry that we think about when getting ready to go out. With these five chic and exquisite statement earrings, you will not have to worry about any other jewelry pieces because these earrings can hold their own. They are as strong as Beyonce herself. So, get "Drunk in Love" through these earrings.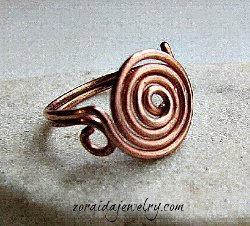 Get foxy and funky with these DIY jewelry pieces. These rings are a great way show your fun and fierce side because of their unique and glamorous designs. So, stop being shy with your fashion and make one of these dazzling DIY rings. They will make you feel "Irreplaceable."
---

---
Your Recently Viewed Projects