Seed Beads Guide for Beginners
Types of beads that you should know!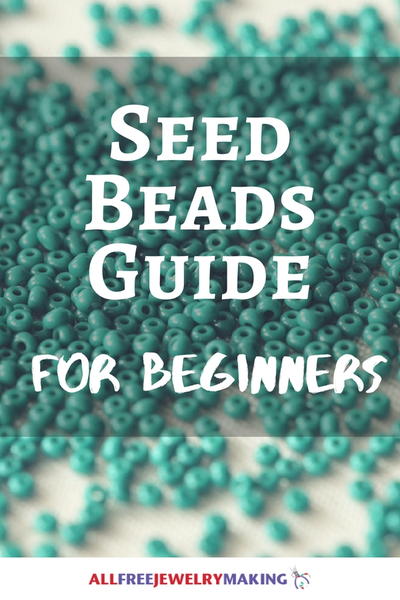 Every bead addict knows and owns seed beads. But did you know that there are many different types of beads within this category? Whether you are brand new to beading or an expert jewelry maker with way too many beads, everyone can use this Seed Beads Guide for Beginners!

So, what are seed beads, anyway? Seed beads are basically small beads that come in a variety of different shapes and materials but are generally small in size. Most of them around the size of a small bird seed. They can be used for anything from simple stringing projects to bead weaving and stitched patterns. You can even use them as spacers between other beads in your seed bead patterns!

You will learn from this guide that seed beads come in a wide range of shapes and designs. This gives you endless options for DIY jewelry projects! Sizes for seed beads can get a little confusing: seed beads range in size from 10/0 to about 22/0. The larger the number, the smaller the size. That means that the 15/0 is the smallest bead, and the 6/0 is the biggest. Most beaders use size 11/0 or 12/0. Click here for a seed bead size chart! Now that you have this guide on all the different seed beads, you can make stunning, one-of-a-kind seed bead patterns.

Join our crafting community! Sign up for our free eNewsletters today!
Table of Contents
Seed Beads Infographic
Round Seed Beads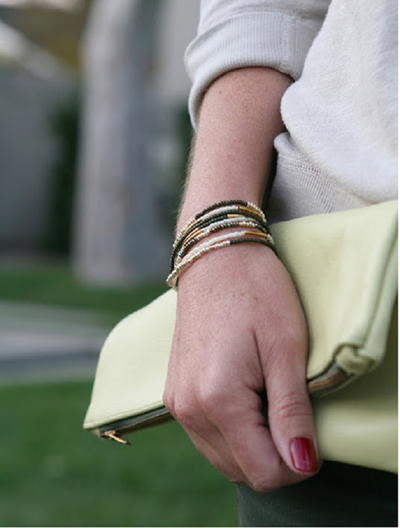 These round seed beads are also called rocailles. The edges are rounded and they look kind of like seeds! Round seed beads are very versatile, so they can be used for embroidery, stringing, weaving, or bead loom. 
Cut Seed Beads
Cut seed beads are round glass seed bead with at least one flattened side. This makes the bead catch the light and sparkle! The most famous ones are called Charlotte beads; they have a single cut. Hexagon, square, and triangular seed beads are all different types of cut beads. For more information on those types of beads, check them out below!
Square Seed Beads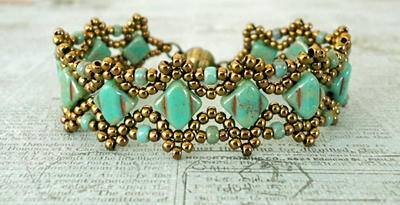 Like the name suggests, this is a seed bead cut in the shape of a square. Since they have flat sides, they work well for bead weaving projects like brick stitch, peyote stitch, and square stitch patterns. Due to the shape, they can line up neatly next to each other in a pattern. Square seed beads have larger holes, so you can string them on a leather cord. They can also give a chunkier feel to any jewelry piece.
Triangular Seed Beads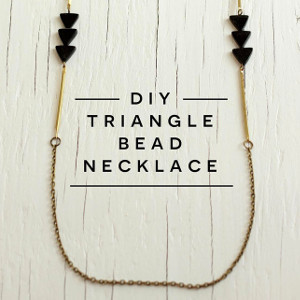 Triangular seed beads are just that -- a seed bead cut in the shape of a triangle. They can have either softly rounded edges or sharp corners. Triangular seed beads are fantastic for beaded embroidery and bead weaving patterns because they can be stitched together closely due to their shape. They also have larger holes, so they can be used on a leather cord, too. Triangle seed beads are especially popular for brick, square stitch, and right-angle weave.
Hexagon Seed Beads
Because these beads are cut like a hexagon, the six sides catch the light and sparkle! They can be used for beaded embroidery, bead weaving, and looming. Hexagon seed beads are especially popular for denser bead weaving like peyote, brick and square stitch patterns. To get an idea of what a hexagon seed bead looks like, check out the infographic above!
Drop Beads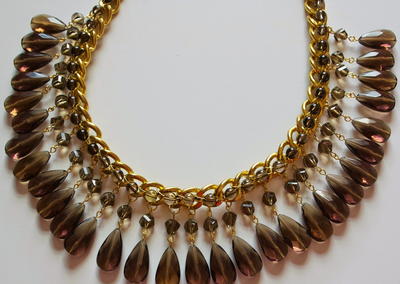 Also called fringe seed beads, these beads are shaped like a teardrop. You can use drop beads in a variety of projects, from beaded fringes to bead weaving projects.  You can use them for strung projects or kumihimo, too! They add unique dimension and texture to jewelry because of their unusual shape. 
Bugle Beads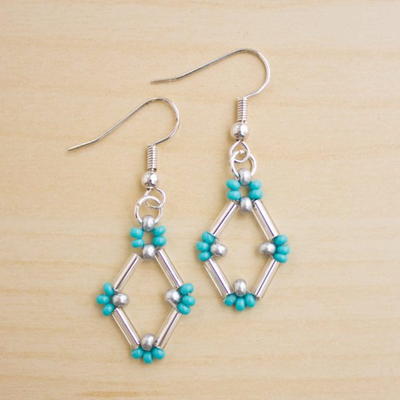 These glass seed beads are long and thin, like a tube. They can be either straight or twisted. Bugle beads are often used for bead weaving projects like ladder stitch or for making a beaded fringe.

Note: The ends of bugle beads are usually sharp, so they can sometimes cut through stringing thread. Make sure to handle them carefully! 
Tila Beads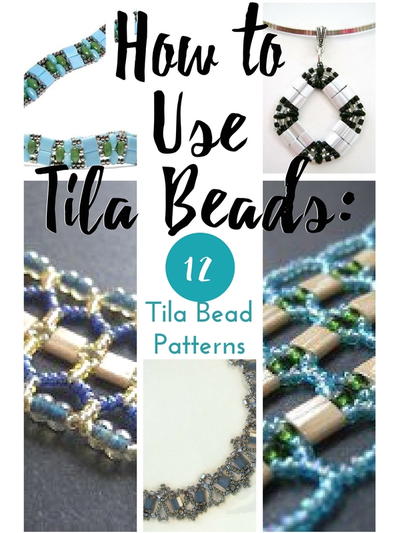 Tila beads are quite unique! These two-hole seed beads have a flat square or rectangular shape. They are quite fragile and can be used to make unusual patterns because of the two holes. You can use Tila beads for wrap bracelets or bead weaving projects like brick stitch, square stitch, and right-angle weave.
Delica Seed Beads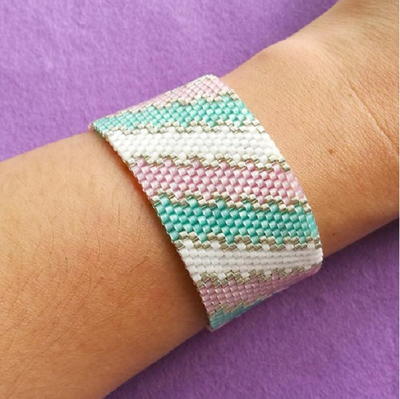 Last but certainly not least, there are Delica seed beads! These are known for being very high-quality, cylinder glass beads that are perfect for bead weaving projects because they can give a flat, even finish. Delicas are lightweight and known for being extremely very uniform. They are most commonly used for looming and bead weaving projects like peyote and brick stitch patterns, but they can also be used for other detailed beading projects. 
Estelle Cagnat from Petitboutchou Says...
Miyuki delica beads are well-known in the beading community for being high-quality beads from Japan. We've got some expert tips about these luxurious beads from Estelle below:

FOR BEGINNERS: "My most important tip is to use the correct type of thread. I started with some fishing nylon wire and it was a disaster as it was stretching. The beads would not stack properly and it was really difficult to make any progress on my beadwork. And once I found the Miyuki & Sono beading threads I actually discovered how easy it was ;-) So don't waste your time, make this small investment, it is really worth it to make your life easier and your beadwork look great!"

FOR ALL BEADERS: "About Miyuki delicas: as they are very regular in shape, Miyuki delicas are perfect for bead loom projects but also for brick stitch and peyote stitch projects. In fact they are great for grid based projects for which uniformity of the bead's size is key. 
Avoid using galvanized beads as they do not last: their coating tends to fade and the colour changes. Miyuki has developed Duracoat which is a special coating to prevent these issues. Use duracoat beads when you want to use these galvanized bead colours.
What I love about these beads is the extensive range of colours and finishes available that provides endless creative possibilities. For this summer, do not miss the luminous colours range with some fantastic vivid colours for your projects."

For more fantastic tips on Miyuki seed beads, make sure to check out Estelle's Miyuki Beading Tips! 

For some stunning beading tutorials on Petit Bout de Chou, click here. 
AFJM readers, do you have any questions about seed beads?
Your Recently Viewed Projects