How to Use Leftover Beads: 27 Super Stash Buster Beading Projects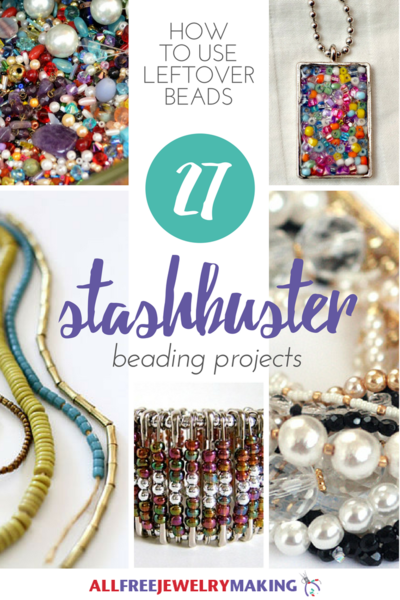 If you've been beading for years, you know best that a jewelry designer's bead collection can quickly accumulate into a hoarder-style stash. On top of all the new beads you're always buying, you have bits and baubles leftover from that necklace project, odds and ends still sitting around from that bracelet you made, and enough seed beads to clog a Craft Vac. Though we all love buying beads, sometimes we need to work with what we have (in order to clear out our stash and make room for more new beads, of course!). That's why we pulled together this collection of stash buster beading projects!

How to Use Leftover Beads: 27 Super Stash Buster Beading Projects is a collection of jewelry crafts specifically designed for those unsavory bead leftovers, so you don't have to waste your random orphan beads left from projects of the past. It's not always easy trying to piece those mismatched bits and baubles together into something cohesive and harmonious, but these stash buster beading projects will teach you how to mix and match old DIY jewelry leftovers into delectable "bead soup" sensations! Plus, not only will you find ideas for how to use leftover beads, but you'll also discover jewelry projects for old, broken jewelry pieces and that ever-growing mountain of seed beads you've been meaning to tackle for an eternity. Clear out your collection and make room for new bead purchases with these stash busting beading projects!
Table of Contents
Your Recently Viewed Projects