20 Gorgeous Wire Bracelet Patterns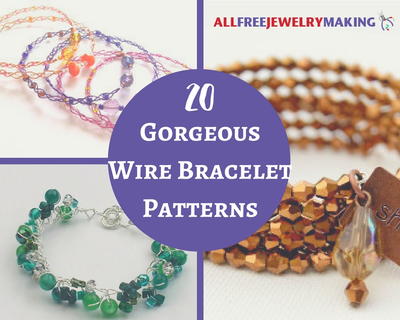 We have to let you in on a secret . . . bracelets are the best accessories! DIY bracelets are easy to slip on and are a quick way to add pizzazz to your outfit. Even better, a wire bracelet is both trendy and timeless. While your conch shell necklace may look ridiculous in winter or your Christmas tree earrings look silly in spring, this collection of 20 Gorgeous Wire Bracelet Patterns can be worn all- year long.

Wire bracelet patterns are super versatile. Dependent on your style, you can choose from bronze, silver, or gold metal wire to fashion your wire bracelet. If your style is more bohemian, add beads that remind you of the colors of the ocean or stones from your latest outdoor adventure. Even if you don't add beads or extras, wire jewelry is great because it looks elegant and amazing just as it is.

If you're new to jewelry making, wire is the perfect material to start with. Twist, coil, hammer, or wrap your wire into whatever designs you can dream of. From a delicate clasp bracelet to a silver wire cuff, you're sure to find a bracelet in this collection that you will love.
Table of Contents
Dainty Wire Bracelets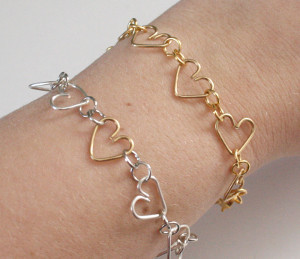 If you're not a fan of heavy metal jewelry, then you will love these wire bracelets. They are so lightweight, you will barely be able to feel them! You might even forget you're wearing jewelry - that is until everyone asks where you got your bracelet! 
Earthy Wire Bracelets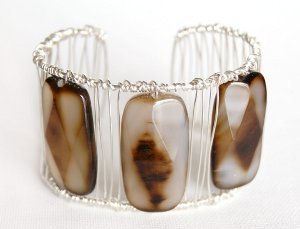 In shades of blue, green, and bronze, these wire bracelets have an earthy vibe to them. Made with timeless materials like metal wire and agate stones, you can wear these bracelets during all four seasons. It's only natural that you would want to make this chic, bohemian jewelry as soon as possible!
Wavy Wire Bracelets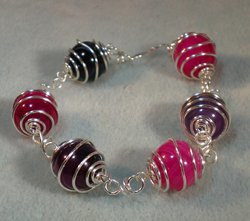 Wire is an awesome material to work with because you can manipulate it into whatever shapes you desire. These DIY bracelets are made with wire that is coiled or twisted into beautiful wavy shapes. Whether you sport a cuff or a clasp bracelet, you're sure to get lots of compliments on your unique new wire bracelet!
What's your favorite jewelry piece to wear all year long?
Your Recently Viewed Projects