22 Nature Jewelry Designs Inspired by the Planet
Shout out to Mother Nature for inspiring this compilation of DIY jewelry tutorials that celebrate our love of the planet!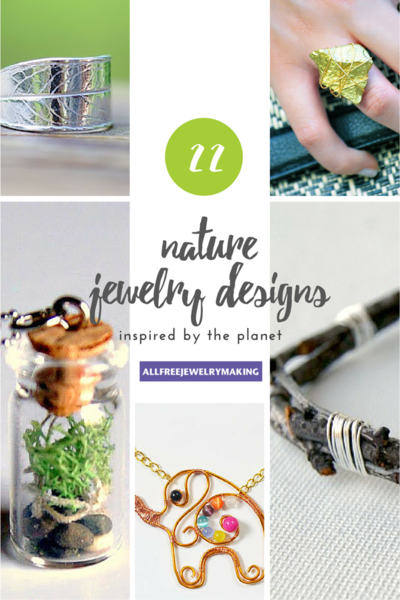 This collection of nature jewelry design ideas is perfect for Earth-lovers. If you love adding natural elements to your style, we're sure you'll something to inspire here your DIY jewelry making ideas. From water to leaves to stones, these DIY jewelry tutorials make the best out of what nature has to offer. Rock a stone ring (pun intended) or wear a piece of the forest in a pendant around your neck. Don't ignore the call of the sea—create a stunning accessory to keep it close to your heart in more ways than one. Trust us, you will receive tons of compliments on your nature-inspired jewelry designs. Plus, they make excellent DIY gifts for just about everyone! (Because who doesn't love the earth?)

You can celebrate Earth Day, the Solstice, or just the beauty of the planet by making a few of these nature jewelry patterns. You may be able to gather your materials right from your backyard! Don't wait to declare you love for nature, and get started on your new favorite piece of jewelry.
Table of Contents
What is your favorite part about nature?
Your Recently Viewed Projects