42+ Free Crochet Jewelry Patterns
Check out These Stunning Crocheted Jewelry Patterns!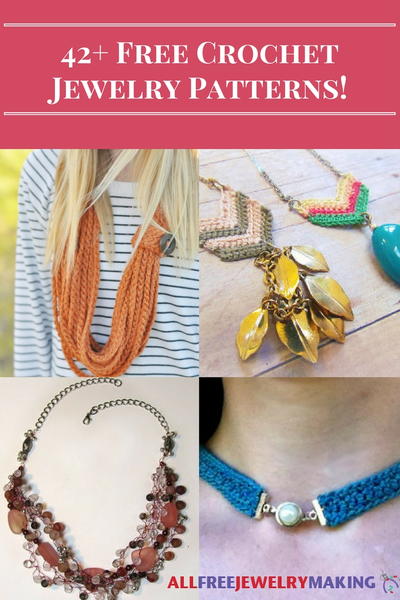 Crochet patterns aren't just for scarves and afghans; they make gorgeous jewelry too! Grab your hook and thread and check out these free and fabulous crochet jewelry patterns. Looking for a pattern for crochet beaded bracelets? We've got plenty! Or maybe you're in need of free beaded crochet necklace patterns? We've got those too! We've gathered 42+ gorgeous crochet jewelry patterns for you to choose from, so you have plenty of options.

And don't worry if you've never crocheted jewelry before; we have simple beginner crochet jewelry patterns to get you started. Once you've nailed those, you can move on to the more intricate crochet jewelry patterns that we have selected for this collection. There are crochet patterns to suit every style and skill level in this collection. Once you start making fabulous crochet soft necklace patterns and beaded crochet bracelets, you'll be hooked! 
Table of Contents
Your Recently Viewed Projects