18 Cutest Crochet Necklace Patterns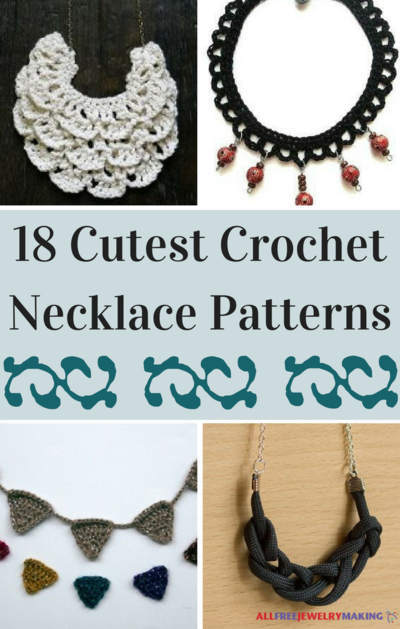 Tired of crocheting doilies and dishcloths? Switch it up with some crochet jewelry patterns! We've gathered 18 Cutest Crochet Necklace Patterns, perfect for anyone who wants to try their hand at crochet jewelry. Crocheting jewelry is so rewarding because it allows you to wear your crocheted creations proudly like a badge of crafty honor! If you have experience with crocheting scarves, then these fabric necklace patterns won't be too much of a stretch. Use the skills you already have and honed to decorate your collar with some dainty and delicate crochet necklaces. Why waste your amazing crochet prowess on a doily that will sit forgotten on a side table? Put your crochet on display with these free crochet DIY necklace ideas!

These super cute crochet necklaces are some of our very best crochet jewelry patterns on the site. Don't worry if you're new to crochet; this collection offers beginner crochet patterns as well as more intricate projects, so there's something for everyone to try. And whether you're looking for something soft and sweet, subtle and simple, or a bit sassy, you'll find a crochet necklace pattern to make your hook happy.

Join our jewelry making community! Sign up here for our free eNewsletters!
Your Recently Viewed Projects