Tips and Tricks for Crafting Clay DIY Jewelry Projects
Craft your best clay projects after applying some of these innovative techniques!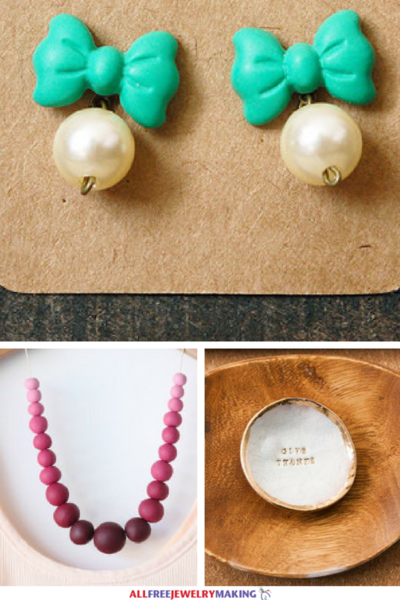 Tips and Tricks for Crafting Clay DIY Jewelry Projects
Working with clay jewelry may not always seem like the easiest task. However, these numerous tips and tricks will take you start to finish on the best way to work with clay when making jewelry. Whether you are working on crafting jewelry out of polymer clay or a sculpting clay, these different tips can help you create the best DIY jewelry you ever have.

Plus, these different technique tweaks can give you some great inspiration for your next DIY necklace or bracelet that you decide to make. Also, if you are new to jewelry making and are looking for some beginner jewelry projects, these tips can help you easily become a master of clay in no time! No matter what DIY jewelry look you are going for, clay jewelry can always be a go-to material!

It may seem very intimidating working with clay, or it may already seem like an easy task for you, but no matter where your starting point is these tips can really help out anyone who is looking to create a clay DIY jewelry pattern. The best part about working with clay is you can mold it into anything you want it to be. You can create metallic clay jewelry or multi-colored clay jewelry, like these gorgeous Casablanca Beads.
Tips and Tricks for Clay Jewelry
Your Recently Viewed Projects