Frighteningly Fierce Halloween Jewelry: How to Wear Costume Jewelry All Year Round
Check out these tricks and treats on how to make your wicked Halloween jewelry more wearable!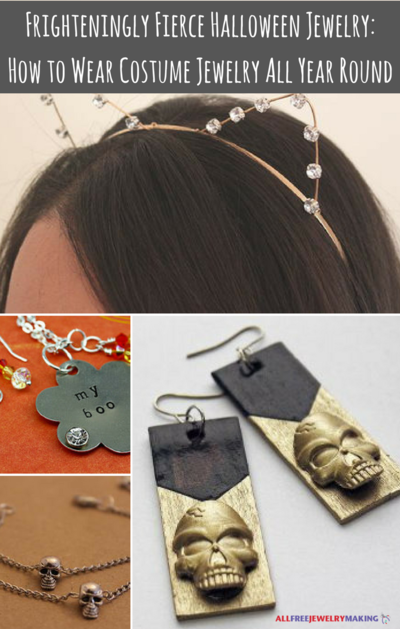 Frighteningly Fierce Halloween Jewelry How to Wear Costume Jewelry All Year Round
Some might say Halloween jewelry is the most fun to craft and wear because you can be as creative as you would like with it. However, it can be especially challening to make your beloved piece of costume jewelry last for more than just one night of spooks and scares.

After putting all this effort and time into your DIY jewelry piece it is only natural that you will want to be able to wear as more than just holiday jewelry! That is why this collection of treats and tricks to making your DIY Halloween jewelry is essential for anybody who avidly participates in the oh-so-fun night of Hallows Eve.

This collection is going beyond simply crafting some fall jewelry that is wearable all year round though. These different tips for making jewelry specifically apply to the the DIY costume jewelry you put together to look absolutely fierce on Halloween. Now, you can look frighteningly fierce whenever you choose to wear your different homemade jewelry pieces. 
Tricks and Treats to Wearing Halloween Jewelry
Tips for Wearable Costume Jewelry
What is your favorite Halloween jewelry piece to wear all year round? 
Your Recently Viewed Projects