DIY Jewelry Repair: How to Repair Your Own Jewelry in a Pinch
Check out these DIY jewelry repair techniques!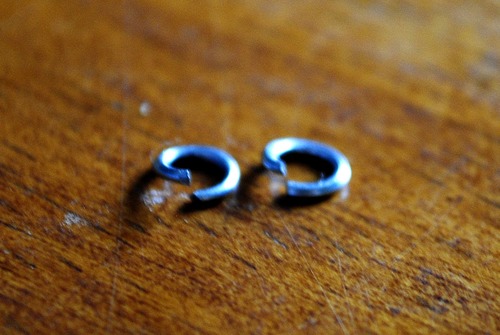 Have you ever lost a jump ring off of a necklace and didn't have a spare or needed to re-attach something to a fabric piece, but just didn't have the right colored thread? You can easily repair your own jewelry when you have all the right tools handy, but what happens when you're on vacation or not in your own home for the day? Here are some tips to repair your own jewelry when you have limited time to run to the store.
Making Jump Rings
If you've never thought of getting crafty with office supplies as viable jewelry repair tools, you might want to take a second look. Did you know that paperclips make great make-shift jump rings? If you have them handy, all you need is something thin and cylindrical like a skewer, round chopsticks, or a small paintbrush and something to cut them with. Wire cutters of course work best here, but, because paperclips are so soft, a sharp pair of scissors does the trick too.

Just wrap as much of the paperclip as you you need around your chosen object and snip it where the it meets to make a circle, the same way you would when making jump rings from regular wire. Simple as that, you can easily and quickly repair your own jewelry for the time being. You may want to replace the make-shift jump ring later, but it's the perfect quick fix jewelry repair option. 

Want to learn more about jump rings? Check out our handy guide: Jump Rings 101: DIY Jewelry Making Guide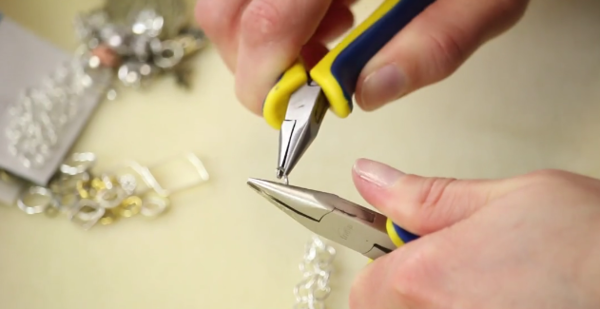 Quick Sew Fixes
Do you have pieces that incorporate sewing and fabric? It's always hard to repair something if you don't have the right color thread anymore. Don't shy away from wearing that broken piece just because you forgot the buy the appropriate thread, there is a quick fix jewelry repair option. If you have some markers laying around and white or other light colored thread, then you have everything you need for your own DIY jewelry repair.  

Take out the amount of thread you need and lay it out on some scrap paper, then take your marker and start coloring over the thread. You may want to test this out on a small part of the thread first and let it dry. Sometimes the color changes slightly once it's dried. Go over it one more time once it's dried. It shouldn't take very long for it to dry completely. When it does, thread your needle and you're ready to start fixing. To get the best grey threads use pencil. 

BONUS: Check out this fan-favorite fabric and bead project: Pearl and Chains Fabric Bracelet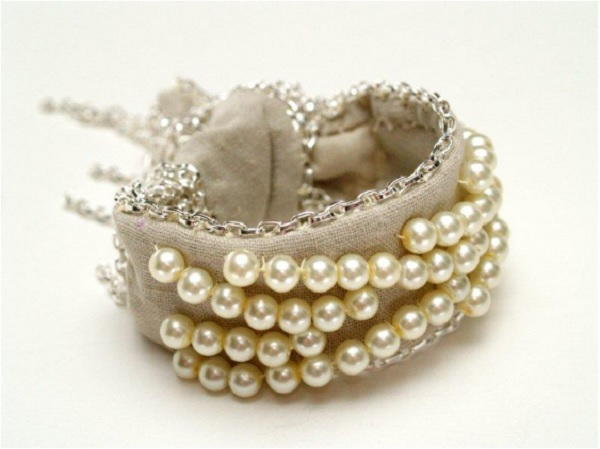 How to Repair Enamel Jewelry
Try using nail polish (make your own nail polish!) if you need to fix chips in enamel jewelry or painted metal jewelry. Some glossy polishes will give you a good match, but if you don't like the look of it try covering the color, once it's dried of course, with a clear coat of mod podge. Either one will give the color a nice sheen.

However, the best part about using nail polish as a quick DIY jewelry repair option is that you can easily take it off with nail polish remover once you are ready to go in and fix your own jewelry permanently.

Make it modern: Don't have enough of the right color? Learn this ombre enamel jewelry technique: Ombre Enamel Bracelet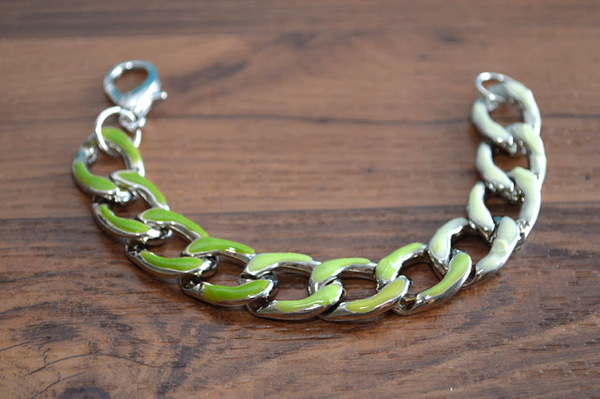 We want to know! What other jewelry repair techniques would you like to learn?
Your Recently Viewed Projects