Winter Wonderland: 27 Icy DIY Jewelry Patterns
Check out these stunning crystal jewelry pieces that are perfect for winter!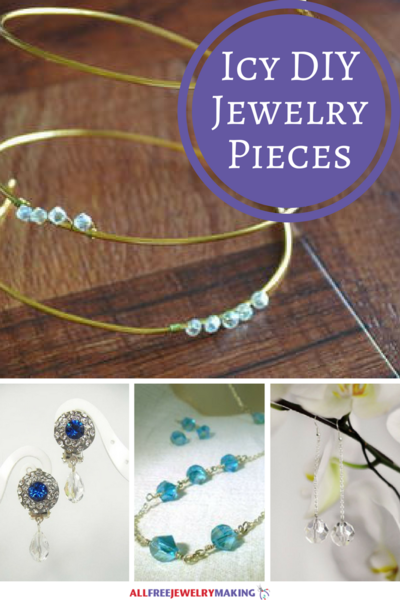 Finding the perfect winter jewelry pieces that are also unique can be extremely difficult. With winter comes beautiful sparkling DIY jewelry patterns to keep you glistening just as bright as the newfallen snow. This Winter Wonderland: 27 Icy DIY Jewelry Patterns collection has the perfect assortment of all the different icy jewelry pieces you will need for this winter season. 

Not only do you get to pick from stunning DIY bracelets, necklaces, and earrings, but you also get to look like the most trendy and fashionable this winter with all of these stunning snowy jewelry designs. It doesn't matter if you just started making jewelry pieces or if you've been making jewelry for years, there are projects in here for everyone. 

Crystal jewelry is truly stunning all year round, and these specific jewelry making projects will look extra stunning and sparkling when you wear them in the winter. However, you can also wear these to all your different holiday parties this winter season as well, so the possibilites are undeniably endless! 
Table of Contents
Blustering Blue Bracelet Patterns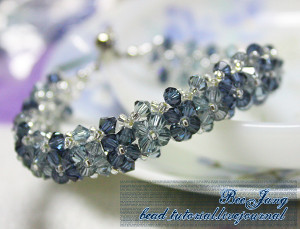 When it comes to DIY bracelet patterns, these ones are perfect for the winter season. Whether you love beading or simply blinding people with your sparkly stunning jewelry, these projects are exactly what you need. Instead of trying to run away from the cold weather, why not embrace it and own it? All of these handmade bracelets are versatile in how and where you can wear them, so you can choose whichever ones truly fit your style and how you want to look this winter! 
Frosty Free DIY Necklaces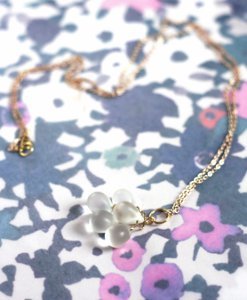 During the winter you definitely want to drop some jaws with your gorgeous statement pieces.There are so many different styles and assortments of handmade necklace patterns in this collection.  That means that you can definitely find at least one necklace project that is going to perfectly fit your style this winter. Whether you are heading to a dinner party, or you are simply trying to look as stunning as newfallen snow, there is a necklace in this collection for you. It doesn't matter which necklace you decide to make, you are going to look like an elegant ice princess no matter what!
Icy Elegant Handmade Earrings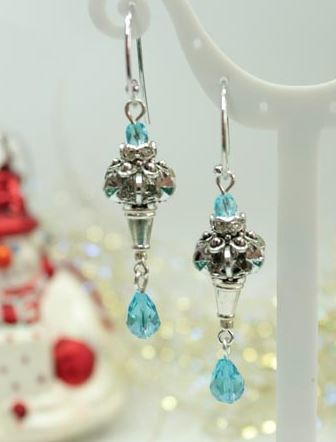 Who doesn't love stunning handmade earrings that look like you bought them off the shelves of fancy jewelry store? These icy earring patterns will definitely have you claiming the title of ice queen this winter in a good way. Whether you are looking for some bling for the New Year, or you simply want to sparkle as bright as those icicles on your roof, these DIY earrings are exactly what you need. Plus, these different drop earrings will really pair well with all different kinds of outfits you put together! 
Your Recently Viewed Projects