Beautiful Beading Patterns: 31 DIY Jewelry Projects in Blue
You will not believe how stunning these blue beaded jewelry projects are! They definitely will not be giving you the blues!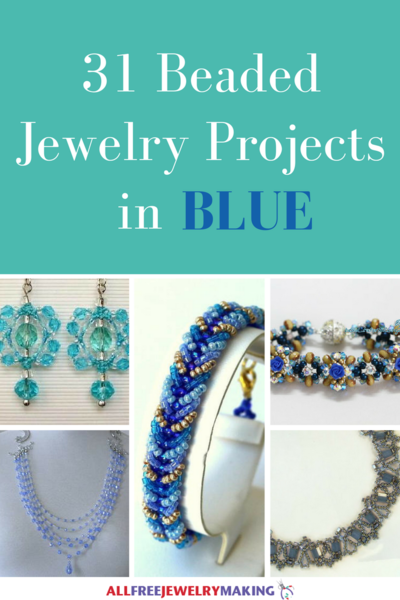 What's better than making a stunning beaded jewelry pattern? How about making it in your favorite color. This Beautiful Beading Patterns: 31 DIY Jewelry Projects in Blue collection has every blue beaded jewelry project you could ever dream of!
From stunning sky blue bracelets, to royal blue necklaces this collection of blue jewelry has everything you could ever want or need. The best part is that every DIY jewelry project in this collection uses some kind of beading technique. Meaning, you can make stunning beaded jewelry projects in every hue of blue!
Plus, blue is always a popular color because you can wear it with so many other colors. Now, you have tons of different blue jewelry pieces to make and wear. The best part is, for these DIY jewelry patterns you have some stitched jewelry projects, some projects that use wire, and some strung jewelry patterns. You can try out tons of different patterns from beginner to advanced and find them all in one place!
Table of Contents
Brilliantly Blue DIY Necklaces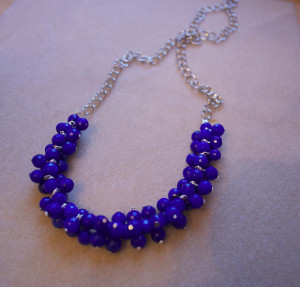 You can't deny a gorgeous DIY neckalce, especially if it's in a stunning blue shade. These different blue neckalce patterns will be sure to have you swooning at their elegance and beauty. These different beading patterns are all extremely unique in design and worth making and wearing. No matter which DIY project you choose, you are sure to look stunning and everyone is going to want to know how you made such beautiful DIY jewelry! 
Beautifully Blue DIY Bracelets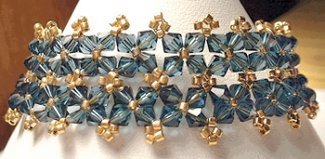 Look at how beautiful these beaded bracelets are. You defintiely want to test your skills out and make some of these DIY bracelets to wear at any of your upcoming events. There are some great jewelry patterns in here fore everyday and for dressing up and going out. Seriously, these blue bracelets will take your breath away!
Breathtakingly Blue DIY Earrings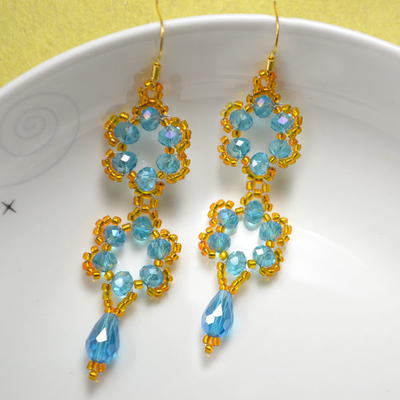 If you are the type of person that loves adorning your ears with all kinds of different DIY earrings, then you are going to absolutely love this section. These blue earring patterns are everything you need and more! You have beaded earrings that are strung, stitched, and wire wrapped in this collection, so you know you're covering all your bases! These handmade earrings are definitely worth making. 
What is your favorite color to make jewelry in? 
Your Recently Viewed Projects