Winter Crafting: 32 Holiday Jewelry Patterns
Jump into the Christmas spirit with these super gorgeous holiday jewelry projects!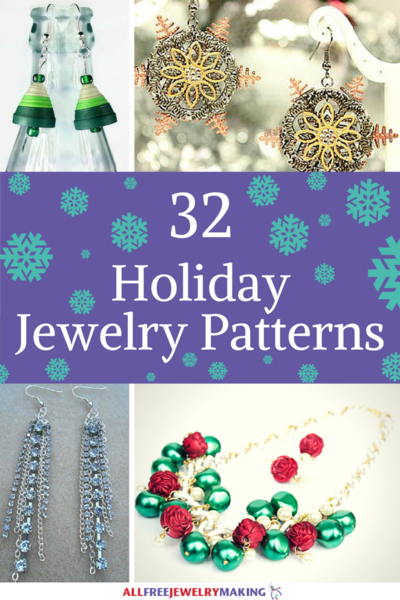 Tis the season to brush up on your handmade jewelry skills! This collection of Winter Crafting: 32 Holiday Jewelry Patterns will keep you looking undeniably fabulous for the entire Christmas season, while keeping your DIY jewelry collection alive and fresh. It can be tricky finding Christmas jewelry patterns that are festive and chic, but this collection of gorgeous holiday patterns has got you covered.

It doesn't matter if you are looking for trees, snowflakes, sparkle, or just the classic red and green color combination, this stunning collection of holiday jewelry has everything you need. Plus, who doesn't love some great homemade jewelry projects that can double as some stunningly wearable winter jewelry as well? 

However, this collection expands beyond only focusing on Christmas, and brings you some seriously dazzling New Year's jewelry bling too! This collection has it all, whether you're going to an ugly sweater party, a sparkling formal event, or simply doing some last minute Christmas shopping, there is going to be something fun and festive in this collection for you!
Table of Contents
What is your favorite piece of Holiday jewelry?
Your Recently Viewed Projects