36 Jewelry Ideas for DIY Halloween Costumes
Get your costume jewelry ready for Halloween!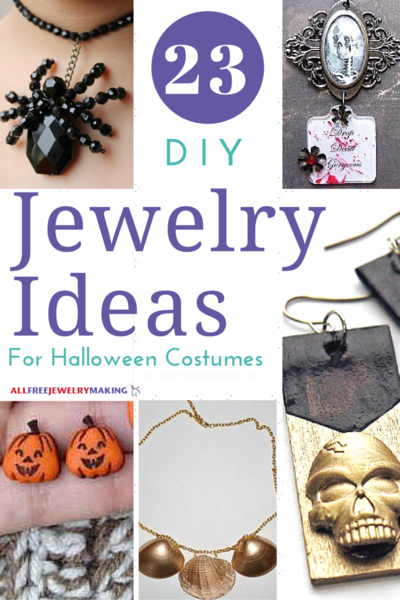 It can be tricky figuring out what ghoul or monster to be for Halloween, but this collection of 36 Jewelry Ideas for DIY Halloween Costumes may be able to spark some inspiration. After all, what is a DIY Halloween costume without some wicked awesome costume jewelry? Cast your spell to be the fairest of them all with these DIY accessories.

This collection can cause Halloween jewelry inspiration for all different kinds of look. Whether you're making DIY jewelry based off your favorite pop culture character, or just going for a classic vampire princess jewelry look, this collection has everything you need. From spooky to everyday wearable, this collection can keep you looking frighteningly fabulous in your handmade jewelry for the entire fall season.

Even if you aren't the biggest fan of the ghouls and ghost holiday, it can be nice to make some everyday fall jewelry that can be wearable all season long. Costumes range from creepy, to pretty, to "I did the least I possibly could to put this together;" so, similarly, this bewitching DIY jewelry collection represents all of those different kinds of costumes.
Table of Contents
Spectacularly Spooky Jewelry Ideas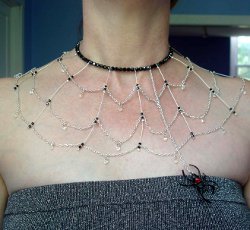 These costume jewelry ideas are for those of you who love things that go bump in the night. If you've been looking to upgrade your frightening Halloween jewelry collection beyond the dark and mysterious black jewelry you have already created, then these DIY jewelry tutorials are exactly what you need. These jewelry ideas range from a mild shriek to a full-blown scream and everything inbetween! However, proceed with caution for these stunning-yet-spooky handmade jewelry pieces are not for the faint of heart. 
Magical Fairytale DIY Jewelry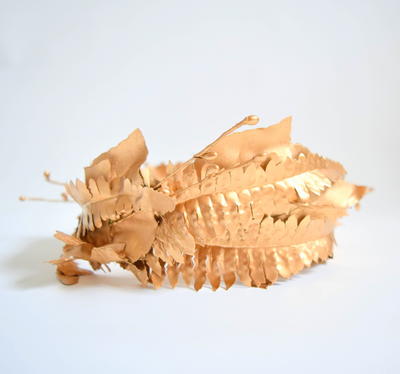 If you're looking for pumpkin jewelry, you may have take a wrong turn. These DIY jewelry ideas bring the magic back into Halloween. Now don't worry, you don't need any fairy dust or magic spells to make these whimisical fairytale jewelry pieces, although it never hurts. Whether you are crowning yourself as the princess you are, or embracing your inner mermaid, these jewelry tutorials will have exactly what you need. What better way to embrace your enchanting nature than with these Halloween jewelry ideas?
Everyday Handmade Halloween Jewelry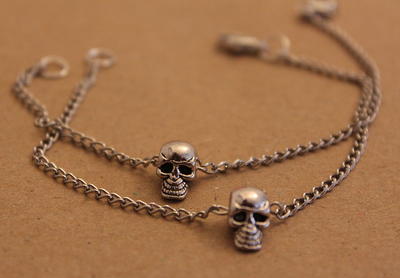 Even if you're not a fan of all Hallows Eve, who can resist that gorgeous combination of black and orange jewelry? You don't have to believe that the dead will walk the Earth in order to invest in this festive DIY jewelry. These stunning handmade jewelry pieces are perfect to wear not only as Halloween jewelry, but as Thanksgiving jewelry too. These super simple and fast homemade jewelry pieces have a minimal amount of spook with a maximum amount of fashion. 
What is your favorite piece of Halloween jewelry? 
Your Recently Viewed Projects